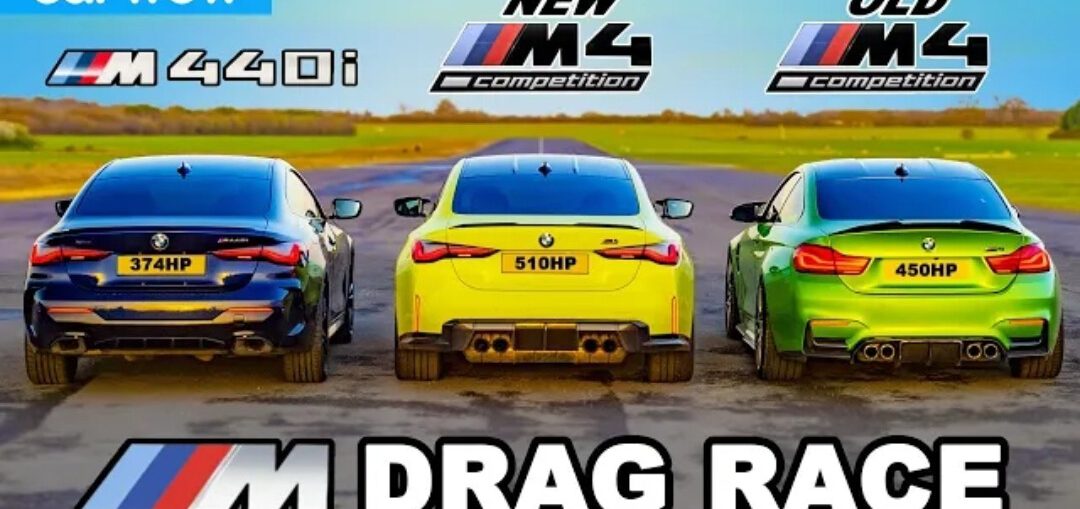 We know you bimmer boys have been waiting for this one… a proper BMW M4 showdown!! Mat's in the new M4 'Lite', the M440i, and he's going up against both the new & old BMW M4!
The question is, does the all-new wide-grilled M4 have what it takes to snatch the win over the competition?
Well when you look at the stats on paper you'd think it'll be in for an easy win! With a 3-litre straight-six twin-turbo under the bonnet, it can put down a mighty 510hp & 650Nm of torque. As for the old M4, you'll find the same size engine up front, although it can 'only' produce 450hp & 550Nm.
Then we have the M440i, which may also being powered by a 3-litre straight-six, although it only has a single turbo. As a result, it can produce 374hp & 500Nm of torque. Its weight is almost identical to that of the new M4, although the older model comes in about 150kg less than them both.
However, the M440i has one key advantage compared to the M4s – it's AWD! Will it make the difference? There's only one way to find out… LET'S RACE!
Leave a comment