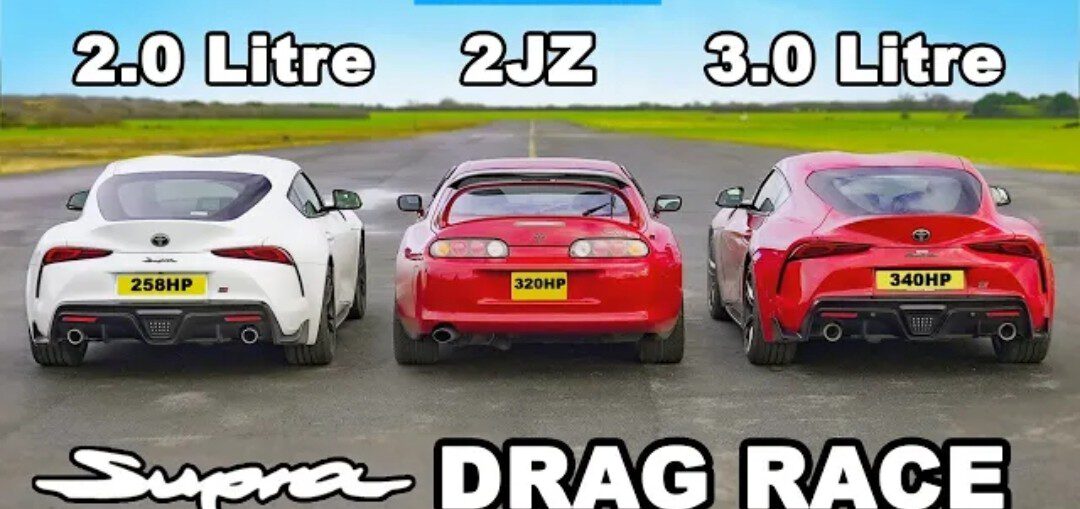 It's time for a Supra showdown! We've got two modern Supras, the 3-litre and the 2-litre, going up against the Mk4! It's no surprise that the most powerful car lining up is the 3-litre Mk5.
With a 3-litre straight-six under the bonnet, it can produce 340hp and 500Nm of torque. In comparison, the 2-litre can only put down 258hp and 400Nm! So we're not holding out much hope for the 2-litre!
But how about the Mk4? Well it's also packing a 3-litre straight-six 2JZ, but it's still slightly down on power compared to the Mk5, producing 320hp & 441Nm. But wait! That doesn't necessarily mean it'll just be a clean sweep for the Mk5.
We all know by now that the Mk5 Supra is hiding a BMW engine under the bonnet. The question is, does that mean they've also brought over BMW's temperamental launch system?! There's only one way to find out… LET'S RACE!
Leave a comment