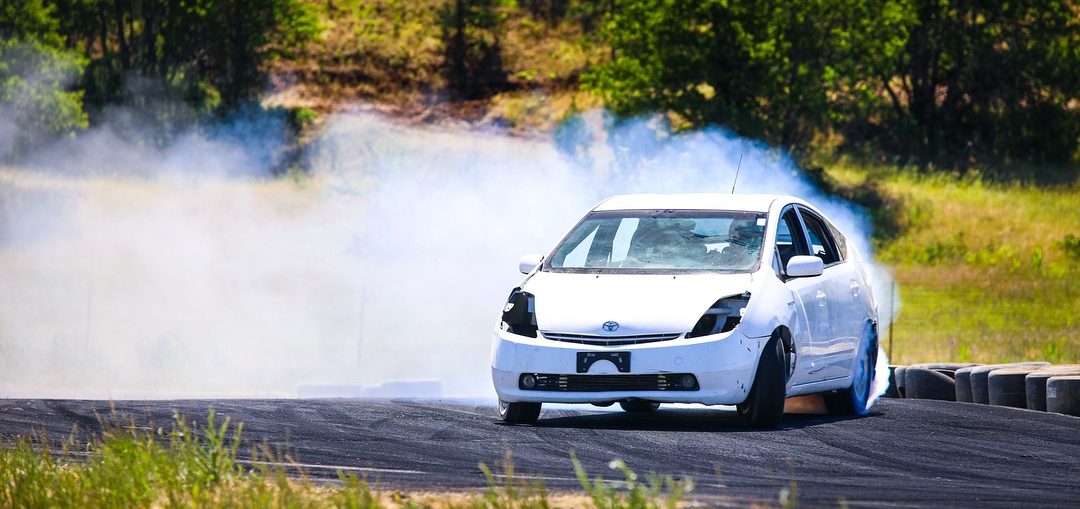 According to his Instagram bio, Kasey (@just1kasey on IG) the owner of this "beautiful" Prius, loves turbos and the unnecessary modifications. Perfect self-knowledge, if you ask me! Because a year ago he bought a Toyota Prius for 250 dollars to install a in-line six engine! Probably to compensate all those environmental savings.
For the project he took the 1JZ engine from the third generation Supra, the smaller brother of the well-known 2JZ engine from the previous generation Toyota Supra.
The 2.5-liter turbo engine has more than enough power to make the tires smoke in a Toyota Prius. All the power goes ofcourse to the rear wheels and that makes this ugly piece of shit a perfect drifting machine!
The hybrid stuff disappeared from the car, presumably. We can add this drift machine to the list of bizarre creations! That's for sure. Watch the video, leave a comment below and follow us also on Facebook!
Leave a comment