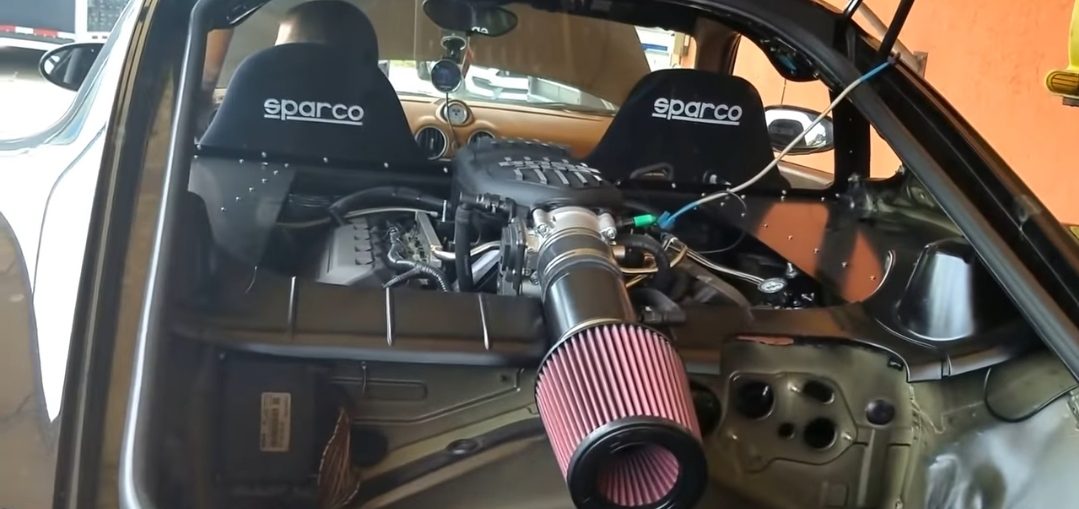 This Cayman was brought to thwse guys for dyno tuning. To be honest, when the call came through they had to double check with the customer to make sure he was sure that is was indeed a Ford Coyote V8 in the belly of the Porsche.
They got the information from him and the builder. Said they could get it dyno tuned via Lund Racing's remote tuning services and scheduled it in. When the car arrived, it looked great and sounded even better.
They were able to get a final performance number of 428rwhp and 364rwtq. A previously dyno tuned Cayman racer with stock engine was a good comparison to see what was what.
That car had layed down 257rwhp and 218rwtq. Watch the video below, leave a comment and share this one with your friends. Follow us also on Facebook, Pinterest or Instagram!
Leave a comment