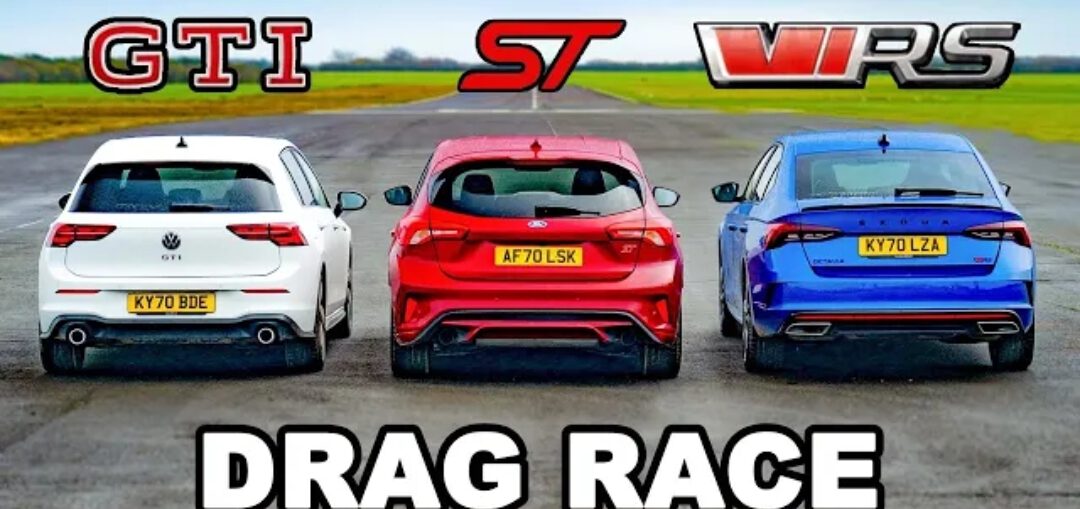 It's time for an all-new hot hatch drag race! First up we've got Mat in the new Volkswagen Golf GTI. With a 2-litre turbocharged petrol engine under the bonnet, it can produce 245hp and 370Nm.
On the other side of the track, we have the Octavia vRS. Given it's also a VW Group car, it's got the same powertrain as the GTI, which means it's also got a 2-litre turbo petrol, which also produces 245hp & 370Nm!
In-between the VW Groups we have the Ford Focus ST… And on the face of it, you it looks like the favourite! With a 2.3-litre turbo engine, it can put down 280hp and 420Nm of torque!
But as we've seen before in previous carwow drag races, the bigger number isn't always the best! So what do you think – will the all-new GTI have what it takes to snatch the win? There's only one way to find out… LET'S RACE!
Leave a comment