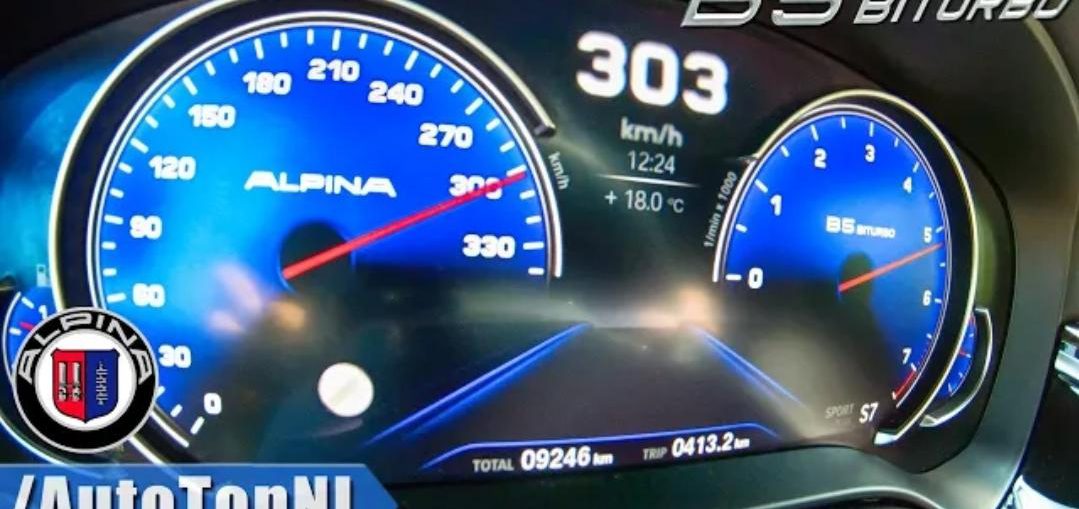 The fine combination of performance, individuality and luxury, which has defined ALPINA automobiles since the early 1960's, now reaches a new dimension. The new BMW ALPINA B5 Bi-Turbo combines the best features of its predecessors with state-of-the-art technology.
The new 4.4 litre V8 engine with Bi-Turbo charging, Valvetronic variable valve timing and high-pressure direct fuel injection, delivers a maximum output of 447 kW (608 hp) and 800 Nm of torque. The powerful output and high torque promise excellent driving performance combined with modest fuel consumption
As one of the fastest of its kind, the new BMW ALPINA B5 Bi-Turbo is a saloon with classic proportions and a dynamic, modern design that combines the performance of a supercar with everyday driveability and comfort. The excellent 4.4 litre 8-cylinder engine accelerates the new BMW ALPINA B5 Bi-Turbo Saloon from 0 to 100 km/h in just 3.5 seconds, making it the fastest accelerating model ever produced by ALPINA.  
A high torque output of 800 Nm harmonises perfectly with the excellent 8-Speed Sport-Automatic transmission with ALPINA SWITCH-TRONIC, always ensuring that plenty of forward momentum is available up to a top speed of 330 km/h. 
Leave a comment