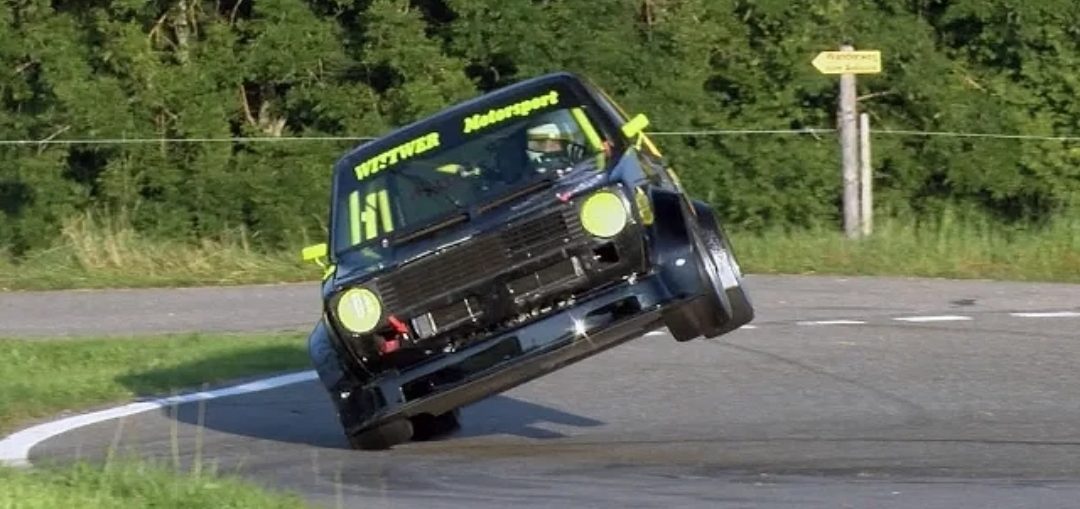 The fearless driver, Daniel Wittwer, pushes his caged 2.0-litre classic VW to the absolute limit as he tackles the twists and turns of this high-speed course.
The driver seems to guide his car through the corners effortlessly while hitting the rev limiter and at one stage he spectacularly lifts the car off on two wheels, yet manages to carry like it never happened.
At the end of the video Daniel celebrates ecstatically, possibly because he's just scored a good time on the hill-climb or maybe he's just happy to be alive?!
Leave a comment