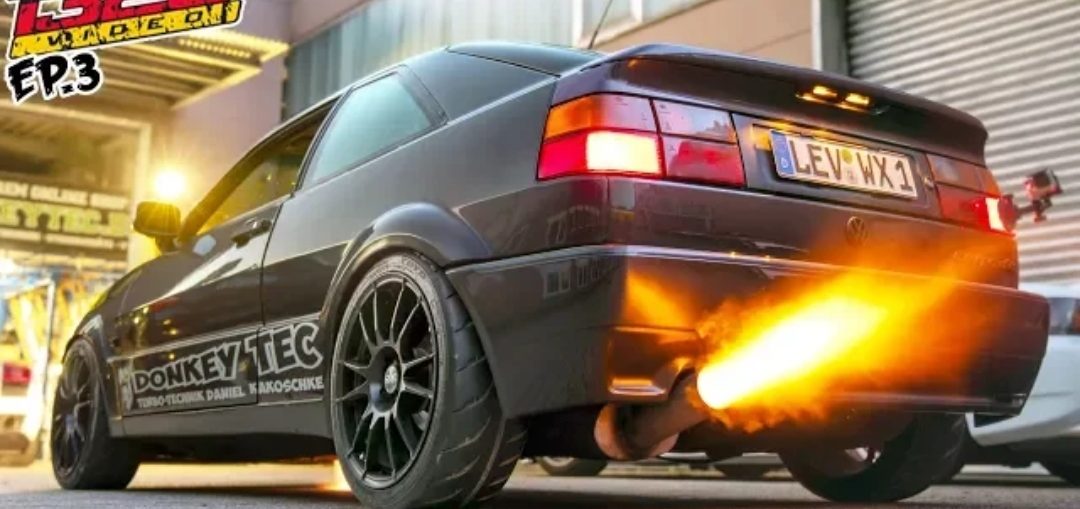 DonkeyTec Kicks A$$ and a 650hp VR6 Corrado ride along sure helped put that into perspective! After wrapping up a shop tour and an inspiring ride in a CRAZY GAD Motors built SUV, Frank literally slid us straight into another shop tour with our friends at DonkeyTec!
Specializing in Volkswagens, these guys really know what they are doing when it comes to the FWD VW and VR6 platforms. While their main course is currently VW/Audi, they are looking to expand their menu out to BMW and Lamborghini's, neither of which are simple undertakings.
Judging by how tame and radical this DonkeyTec turbo VR6 Volkswagen Corrado was, we can't wait to see what impressive feats these guys accomplish in the future on some seriously badass cars!
Leave a comment