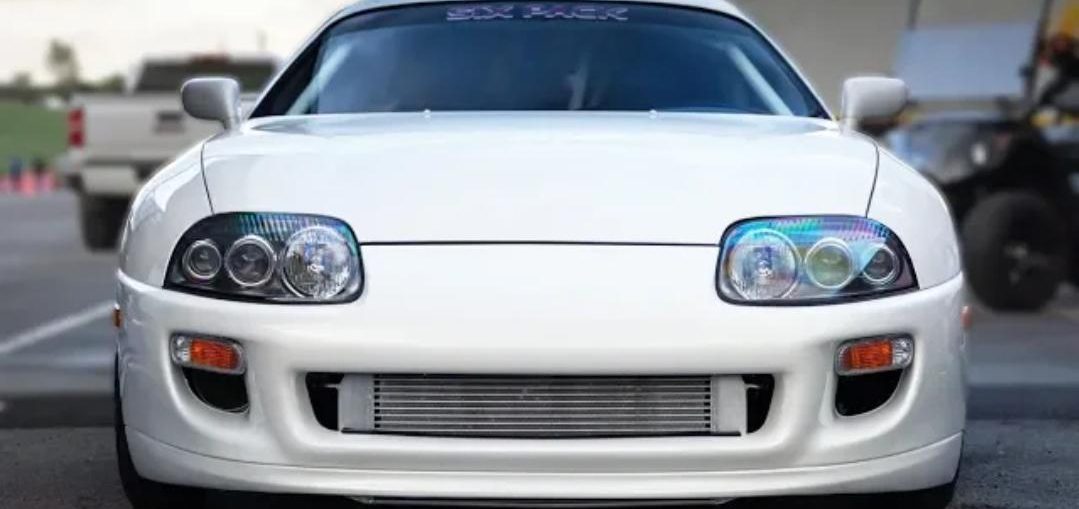 The Toyota Supra will always be an iconic symbol of the power potential of the import scene, especially when we see CRAZY fast examples like we did here at Street Car Takeover in Bristol, TN. "Six-Pack", the hole-shot Supra from hell, is a beautiful reminder of how exceptional these cars can look and perform competitively on the drag strip!
Pairing up in the lanes of "Thunder Valley", this flawless IRS suspension single turbo Toyota Supra sought out to have a little fun while stretching its legs in the Small Tire class. Due to the intravenous actions of Mother Nature, this record holding monster (U.S. Quickest IRS Supra), was unable to battle out a full official win here at Street Car Takeover.
Sadly this means we also have to wait a little longer to see this team take an IRS car into the 6's, but that also means we'll be seeing this car again soon!
Leave a comment