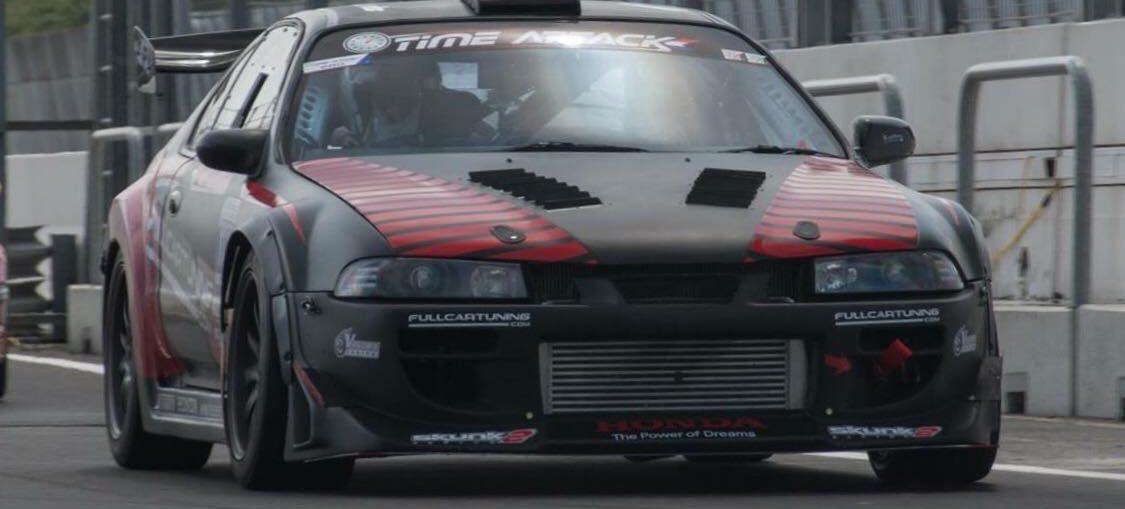 Here we have this time a submit of this 1994 Honda prelude 2.2 VTEC with Turbo. The Prelude was imported from Japan.
At First it started as a show car but later the owner got hooked to drag racing. He decided to build the car again, this time for drag racing. With a roll-cage and a turbocharger to boost the engine.
But Drag-racing wasn't enough, he changed his mind and went racing and competed in the Dutch Time Attack.
He completely stripped the car. Every bolt and part was replaced or refurbished. Race parts started piling up and it completely got out of hand.
Suspension, engine, interior, everything is done. Lightweight custom doors,custom suspension parts as most is not available, 6 point roll-cage ,very rare wide body kit.
Engine internals are all upgraded and a Garrett GTX3076r has been bolted on it. It is running on a simple Honda ecu with Neptune and has gear controlled boost from 350hp the low gears till 556 hp in 5th gear. 7-17 psi.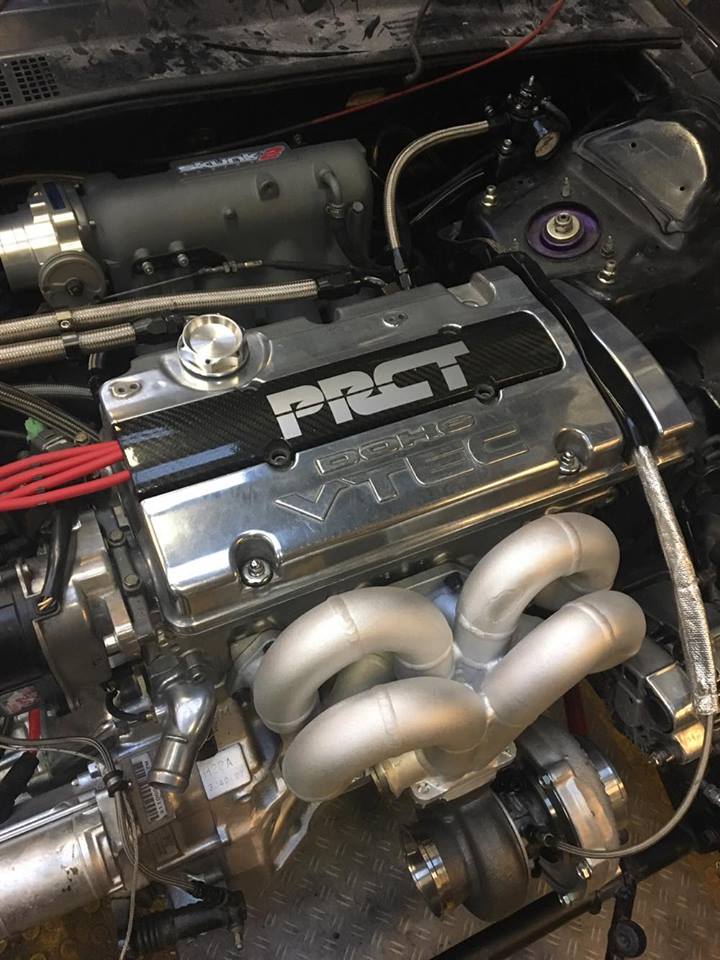 Had lots of bad luck and breakdowns but he hopes Its going to last a few races this time! Watch the video below and leave a comment or share this one.
Prelude turbo dutch time attack round 2 @CPZ, chasing a very fast civic! #GoPro #Fullcartuning #HHC #Preludeturbo #TimeAttack #Honda

Gepostet von David Hesdahl am Montag, 8. Mai 2017
Leave a comment