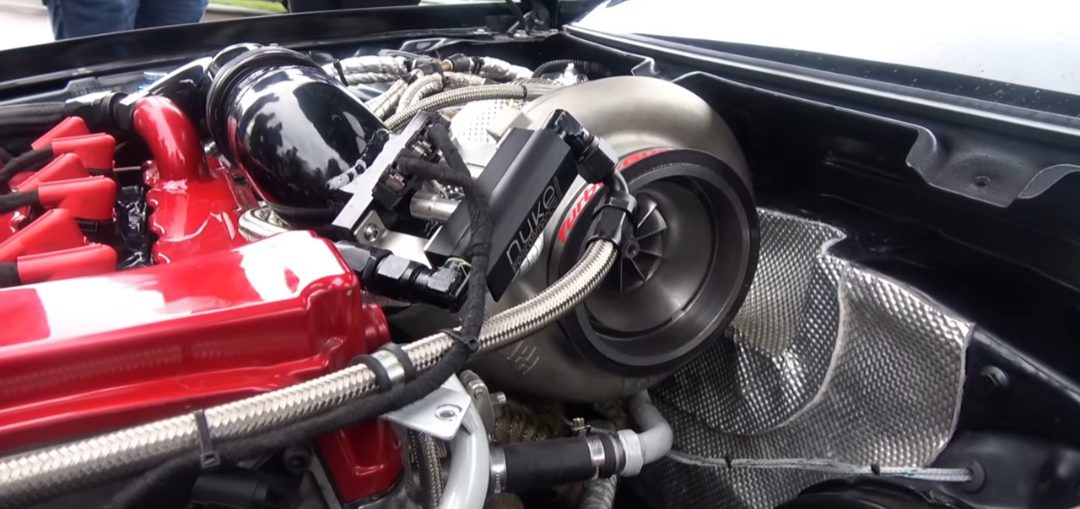 Kevin Buczior, owner of this Golf MK3 R32 Turbo has build one badass machine. He attended the L8 Night & TTT Halfmile event at EuroSpeedway Lausitz in Klettwitz, Germany. While there he was able to reach 305.38 km/h (189.75 mph) on the half-mile @ 2.2 bar (31.9 psi) of boost.
The car was built using a Golf Mk4 R32 body with a carbon fiber roof, fenders, and hood. They originally planned on using a 1.8T inline-four however switched to a turbocharged 3.0 L R30 VR6. The VR6 makes 1229HP and 1167 Nm (860 lb-ft) of torque on 2.4 bar (34.8 psi) and E85 fuel tuned by AME-Racing.
It features a 3.2 L block, 2.8 L crank, Don Octane camshafts, P-Motorsports intake and exhaust manifolds, Garrett GTX4508R turbocharger, and EMU Black ECU. Power goes to all four wheels through a Don Octane built Mk5 R32 transmission and Haldex rear differential.
They did some Test runs like you can see in the video below. The runs were done at 2.2 bar of boost that's why the videos tell you it has 1150HP! At 2.4 bar this beast produces 1229HP! The R32 has an amazing sound and is incredibly fast. All filmed during TTT Turboscheune Test & Tune Finsterwalde 06/10/2019. Watch the video, leave a comment and follow us also on Facebook, Pinterest or Instagram.
Leave a comment