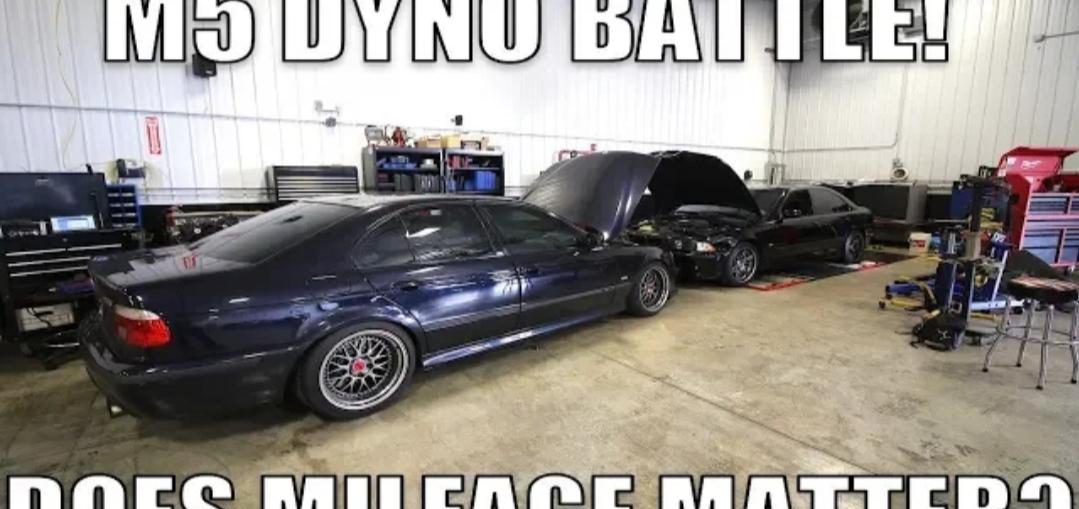 Some say,it is better to buy a well-maintained car with more kilometers than a car with little experience. But is that all true? Let us take a look at the case of this BMW M5 with 658000 kilometers! Certainly, one unusual car with a lot of miles can hardly be called a litmus test, but it is a good example of the statement.
This famous BMW M5 on YouTube is already over 650000 kilometers and the younger(swapped) V8 engine has been running for more than 500,000 kilometers. They set the BMW M5 against one of the same generation, but with around 130000 kilometers on the clock. The BMW M5 with half a million kilometers misses its catalytic converter and got a different exhaust, there are no other differences between the sedans. Both ECUs got the same tune and the same sensors are switched off.
On the dyno, the difference in power is about 20 horsepower on the wheels. It is 292 hp versus 309 hp. Keep in mind, thats wheel HP and this dyno reads very low in comparison to others. It is difficult to say how much the exhaust adds to it, that could be 10 hp, or exactly nothing. There are clearly some horses escaping en route and since it is about the power on the wheels, resistance of the drive train can also play a role. But for a car that has been driven around the earth more than ten times, it is not that bad!
Leave a comment