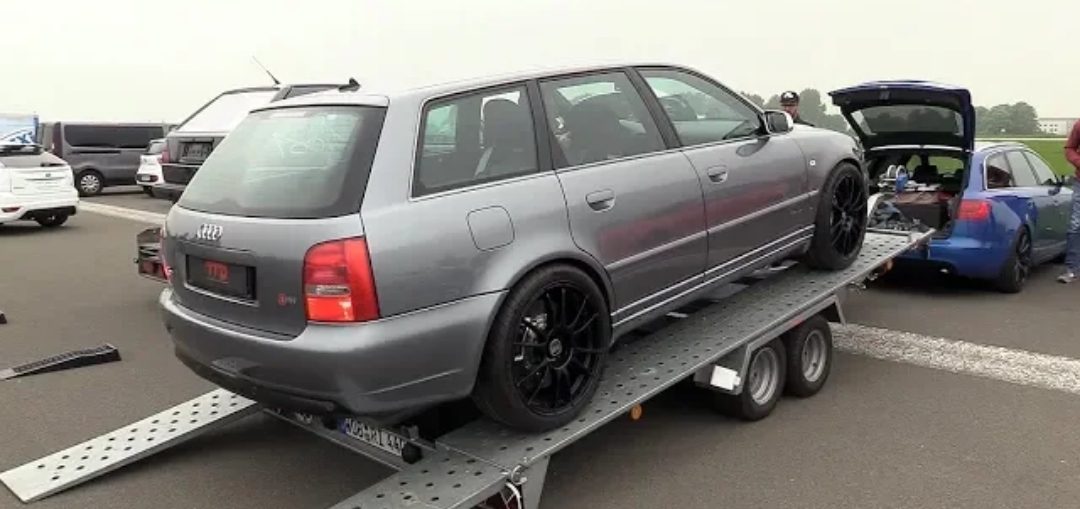 During the RACE1000 the guys from Youtube channel cvdzijden have filmed this Extreme fast Audi S4 B5 2.7 Bi-Turbo.
This Audi S4 Biturbo is powered by 3.0L RS4 engine with 2 Garrett GT3086 Turbo chargers and it produces now more than 1200HP.
The video shows you the acceleration on the 1/2 Mile and a Topspeed of 311 km/h! Is this the ultimate sleeper!? The tuners from TTD did an amazing job.
Leave a comment