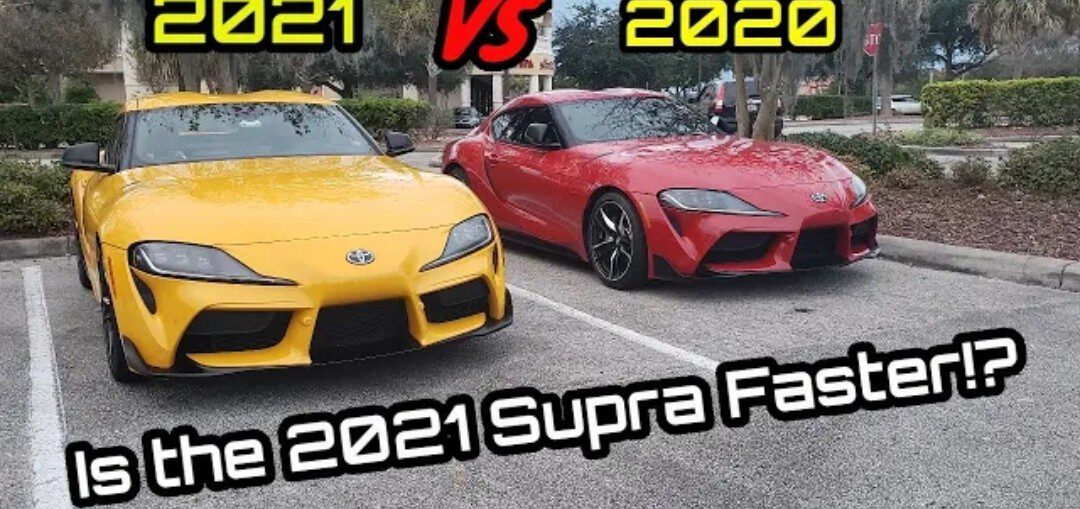 2021 Toyota Supra VS 2020 Toyota Supra! Stock VS Stock, which one is faster? Upgraded GR Supra gets more power, stiffer body to keep Nissan 400Z honest
Toyota has taken the wraps off the faster and more potent 2021 Toyota GR Supra – but you'd be hard-pressed to pick the difference without opening the bonnet.
The key performance upgrade for Toyota's flagship two-seater sports car is an engine tweak that boosts power from 250kW to 285kW and quickens acceleration.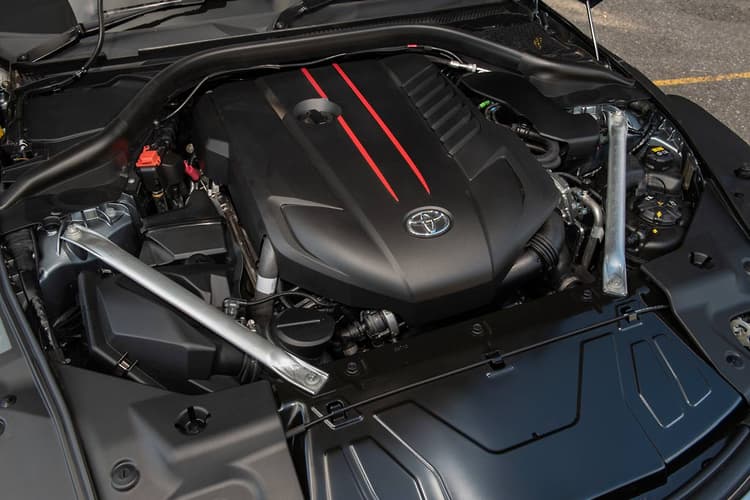 It also now has a pair of strut braces under the bonnet which, according to Toyota, is designed to "prevent the chassis flexing during cornering".
A stiffer suspension tune is part of the upgrade but Supra fans will note the only external visual change is the application of a Supra logo to the red front brake callipers on the GTS model.
Will anyone notice the Supra brake stickers?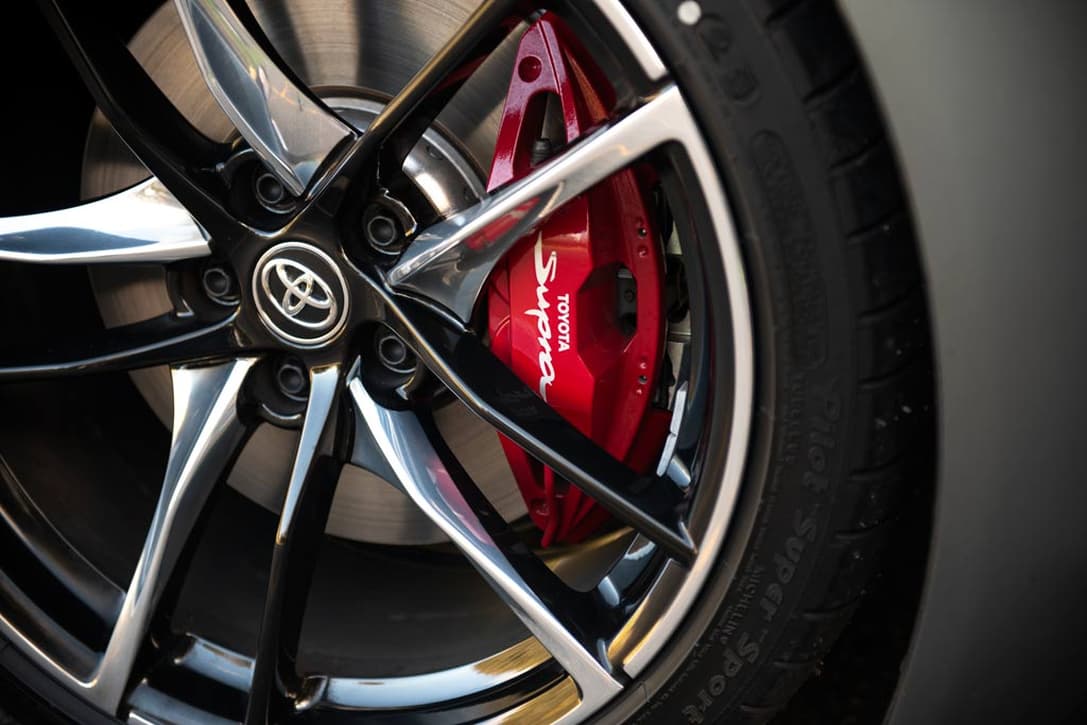 There are price increases of $2590 for the upgraded 2021 Toyota GR Supra, with the GT and GTS variants pegged at $87,126 and $97,126 respectively, both not including on-road costs.
The power boost to the Supra's BMW-built (B58) 3.0-litre inline six-cylinder turbocharged petrol engine puts it on par with its cousin, the BMW Z4 M40i, with 285kW produced between 5800rpm and 6500rpm.
Engine recalibrations include a lower 10.2:1 compression ratio, and although peak torque of 500Nm is unchanged, it's generated across a wider rev range: 1800rpm to 5000rpm.
More power and pace for the 2021 GR Supra
This sees the 0-100km/h acceleration time hasten by two tenths of a second in conjunction with launch control, taking 4.1sec to accelerate to 100km/h from standstill.
The extra power should give the Toyota Supra enough firepower to fend off a significant challenge from the upcoming twin-turbocharged V6-powered Nissan 400Z, which is set to launch in 2021.
It's understood Toyota will make subtle performance changes to the Supra annually to keep interest in the sports car bubbling along – and to keep its rivals honest.
Minor changes to the suspension setup, which is now understood to be stiffer, is designed to improve handling dynamics, however, the cabin is untouched. That means Apple CarPlay or Android Auto are not offered.
Watch the video below to see the difference of stock 2020 2021 Supras and leave a comment below! Follow us also on Facebook!
Leave a comment