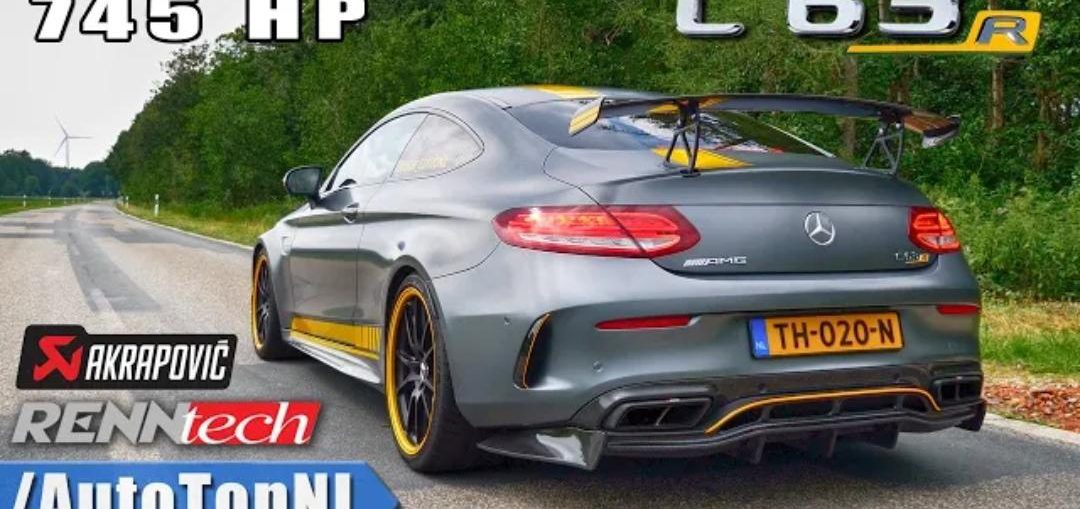 When it comes to this savage Renntech AMG, nothing is safe on the pavement.
Do you remember the first time you saw a C63 AMG Black Series? For me, the imagine never left my mind. The insane factory flares brought a road presence that I had never felt from AMG's before. The almost excessive amount of carbon fiber showed that the car was about luxury and meant business on the track too. The handcrafted AMG V8 made sure you paid attention every moment the C63 flexed its automotive muscles.
Through the grapevine we had all heard that there potentially was to be a new Black Series for the current W205 C63 S. We waited and waited and sadly, it never came. However, the aftermarket is always there to solve that issue. Thanks to our friends at AutoTopNL on YouTube, we are able to see what a Black Series could have been for the current generation.
They feature a C63 S built by RENNtech, popular Mercedes tuning shop, however, this is an Edition 1 limited production model that has been used as a baseline. RENNtech has dubbed this the C63 R.
It features one of the most unique and interesting color patterns you'll see on just about any car today.
A Selenite matte grey paint and contrasting yellow graphics just about on every single panel of the car. This design was inspired by the Mercedes DTM car and we simply love the aesthetic it gives us. If it had a description, it would be unabashedly attention-seeking.
Leave a comment