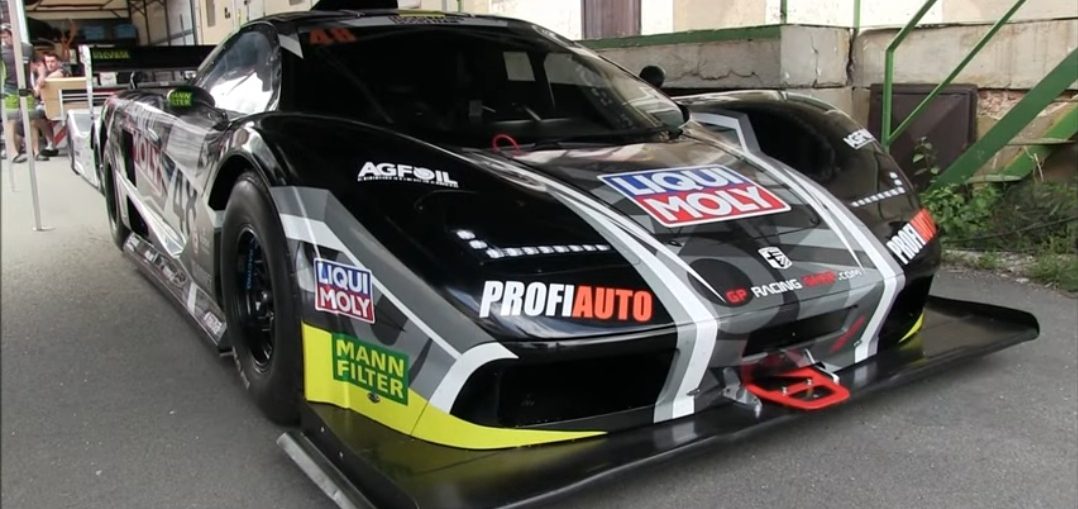 The target of tremendous interest from all the HillClimb Racing community during all of last Season, it was the new Monster driven by Marek Rybnicek, a McLaren F1 GT powered by a 600Hp/9.500Rpm de-stroked 1.7L 4G63 Turbocharged Engine.
So right now everyone is probably totally confused about this strange creation. So let´s clarify a few things. The only thing McLaren F1 about it is the outer shell.
The shell is built by DDR Motorsport from Florida ( the company calls this kind of shell Grullon GT) while the creation/construction of the whole car was performed by KOMVET Racing, who maintains and owns it.
The chassis beneath comes from a Norma M20FC prototype, bringing with it the 1.7L 4G63 Mitsubishi Engine producing around 600Hp/9.500Rpm. It uses a Sadev SLR82, 6 Speed Sequential racing transaxle Gearbox with paddle shift to transmit the power to the Rear Wheels.
Just like the actual McLaren F1 it has also a central driving position and all this combined with the total weight of 710Kg we end up with a tremendous Monster that will certainly threaten various records as it continues its evolution.
Leave a comment