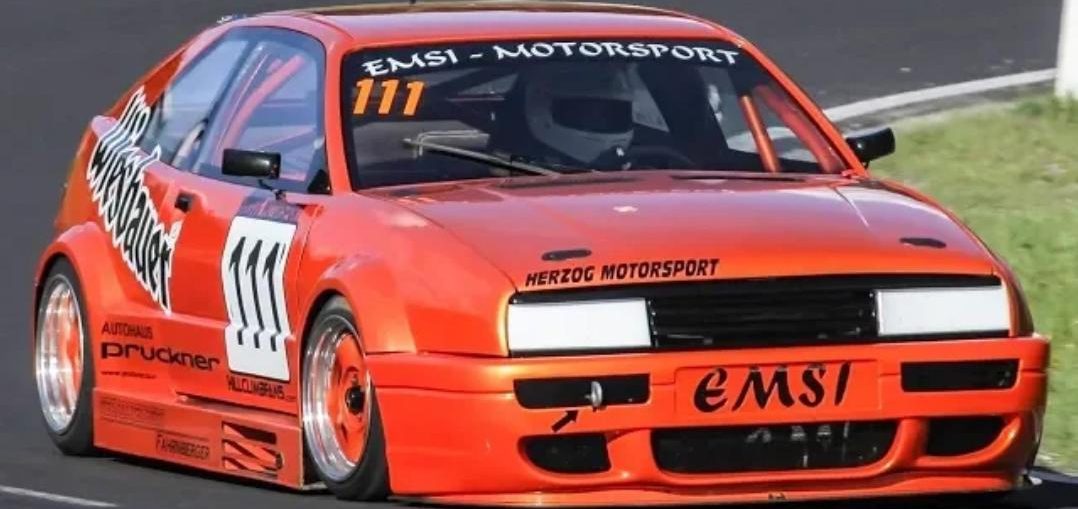 Michael Emsenhuber races this screaming version of the popular Volkswagen FWD Coupé from the 80´s and 90´s. With a 2.0 engine capable of 290Hp/9.100Rpm and weighing only 890Kg.
This little Monster has enjoyed a great start of the 2019 Season, being one of the fastest E1-2000 Class cars in pretty much every event it entered and even being able to attain some Top 10 spots overall among Touring Cars.
Curious thing about this Monster is how much of a product of two worlds it is. The Corrado, although blessed with a great chassis, never had many Racing variations of it, but on the other hand, it had ( and still has ) an impressive following among Car Tuning afficionados.
And it shows on Mr. Emsenhuber´s ride, with its widebody kit, Schmidt Modern Line rims and front bumper and side skirt add-ons. But other than that, it is a Race Car to the core and a very fast one at that. Watch the video below and follow us also on Facebook!
Leave a comment