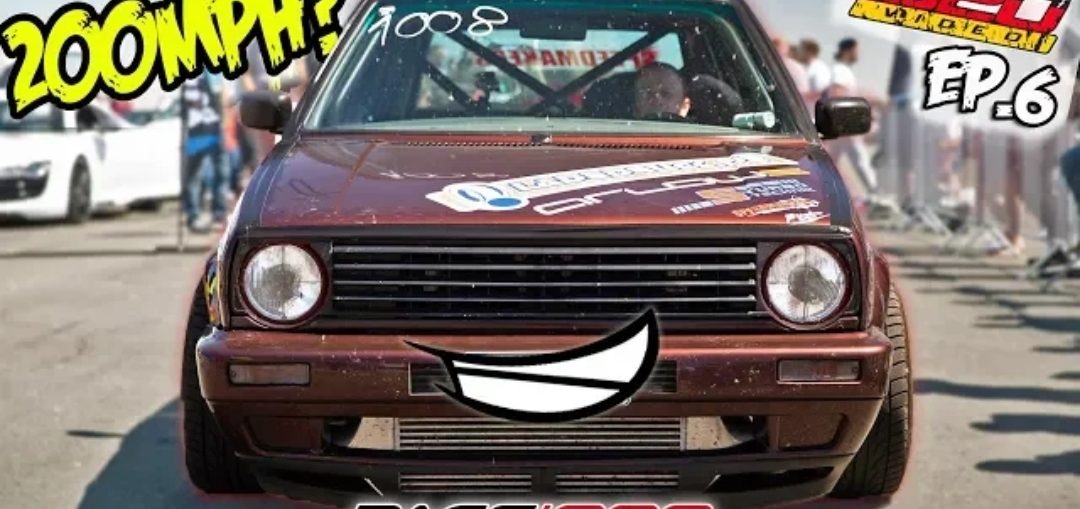 This 1989 Volkswagen can go 200mph?! In the middle of 1320Video's tour of Germany, we found ourselves at the reason we crossed the pond – The RACE1000 1/2 Mile at Airport Magdeburg Cochstedt, aka Germany's premier 1/2 mile event!
We heard this is where European cars come to raise the bar and we were not at all let down! Starting with this 1300hp Volkswagen GTI, powered by a massive Turbo fused to a built 24v VR6 from a VW R32 (they even swapped 4motion drivetrain into it!).
Denny Wimmer and his CRAZY MK2 GTI really opened our eyes to the European car scene, giving us a taste of what else the RACE1000 had to offer. Make sure you check out the in cab footage and watch Denny casually peddle out of his 1300hp getting sideways while he furiously slams gears through a sequential gearbox!
Story and video credits: 1320video
Leave a comment