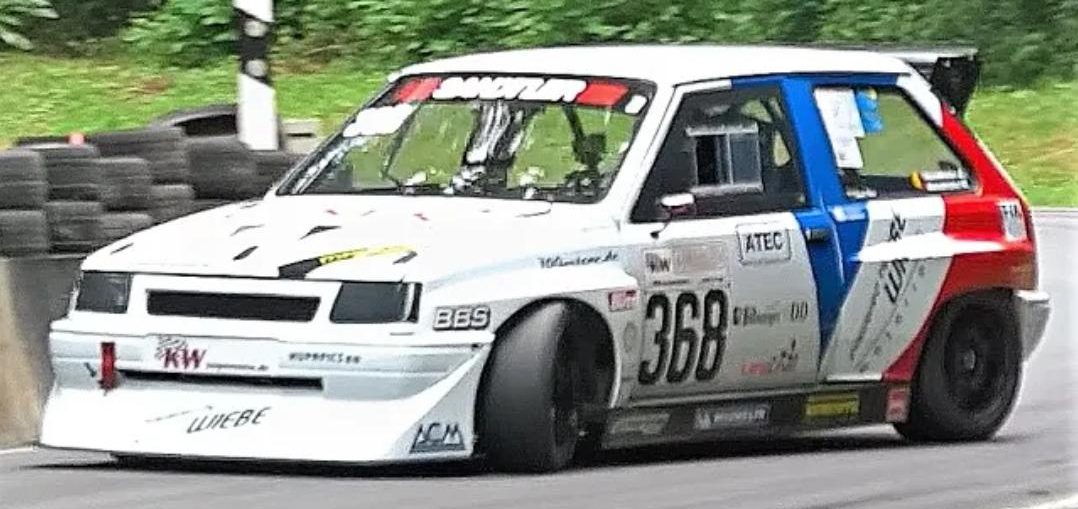 Some days ago when we posted Mikko Kataja´s Toyota Starlet 4AGE video and explained he finished on 3rd in his Class, some people commented how fast the other two guys had to be.
Well, one of those guys is Andy Heindrichs, and you can watch here how the young German used his 222Hp/730Kg Opel Corsa A to achieve the 2nd Place on the E1-1600 Class in Wolsfeld HillClimb 2019.
Although not the most powerful machine in this Class, it is driven to the absolute limit and counts with a number of quite unique solution, with the most proeminet being the use of a BMW S1000RR motorbike Engine head with the original Opel 1.6L block to make for quite the high.revving machine (and quite good sounding too to boot…).
Apart from that, weighing in at 730Kg, it is certainly a light Hot Hatch, and one that will certainly evolve thorugh this 2019 Season while being driven like a maniac… As you can certainly confirm with the Onboard footage provided.
Leave a comment