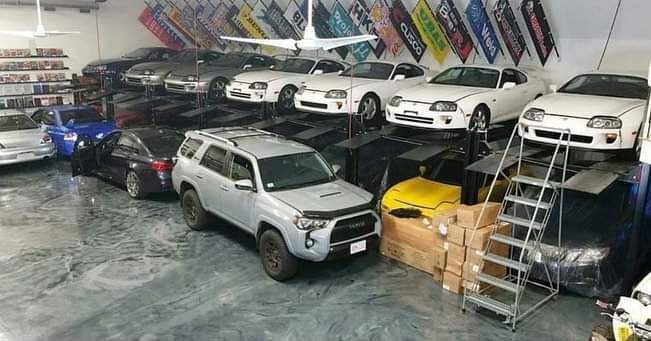 An American drug dealer who was arrested last week turns out to own a large collection of sports cars, which he had hidden in an old fire station.
The 41-year-old man was arrested during a standard traffic stop in the US state of Massachusetts. He turned out to have a large amount of marijuana on board. A search shortly thereafter uncovered drugs, weapons, more than a million dollars in cash and an impressive collection of cars.
The 45 cars were placedd in an old fire station covering an area of ​​over 460 square meters. The warehouse in the city of Holyoke held at least three BMW M3s (E92) and five M3s of generation E46. There were also at least eight Toyota Supras, three R34 generation Nissan Skyline GT-Rs, some Mitsubishi Lancer Evos and at least one Honda S2000.
According to the local Hampshire Gazette, the cars have been confiscated and the collection will be auctioned when it can be proven that the cars were bought with drug money. The suspect was released on bail but did not appear at the trial. According to the police, he is armed and dangerous.
Leave a comment