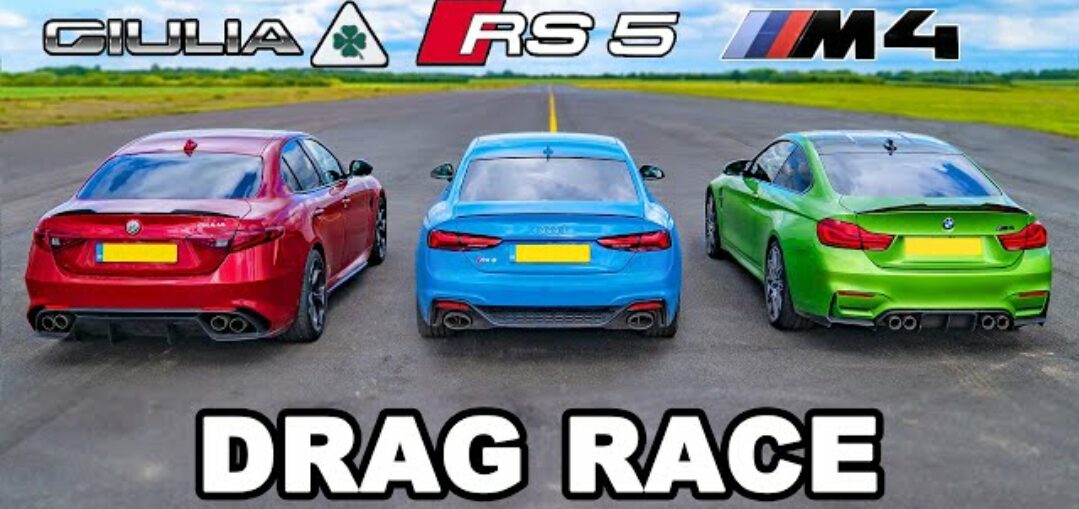 It's time for an all-new carwow drag race! We've got Mat in the Alfa Romeo Giulia Quadrifoglio, and he's going up against Yianni in the RS5 along with a BMW M4!
So, three great cars, but how do the specs compare? Well the Alfa Romeo's powered by a 2.9-litre twin-turbo V6, producing 510hp & 600Nm. As for the Audi, the 2.9-litre twin-turbo V6 under the bonnet puts down 450hp and 600Nm, while the BMW produces 431hp and 550Nm thanks to its 3-litre straight-six twin-turbo!
They're all pretty similar, so can you pick a winner? Will Yianni's lightning-fast reaction times be enough to snatch the win? There's only one way to find out – LET'S RACE!
Leave a comment