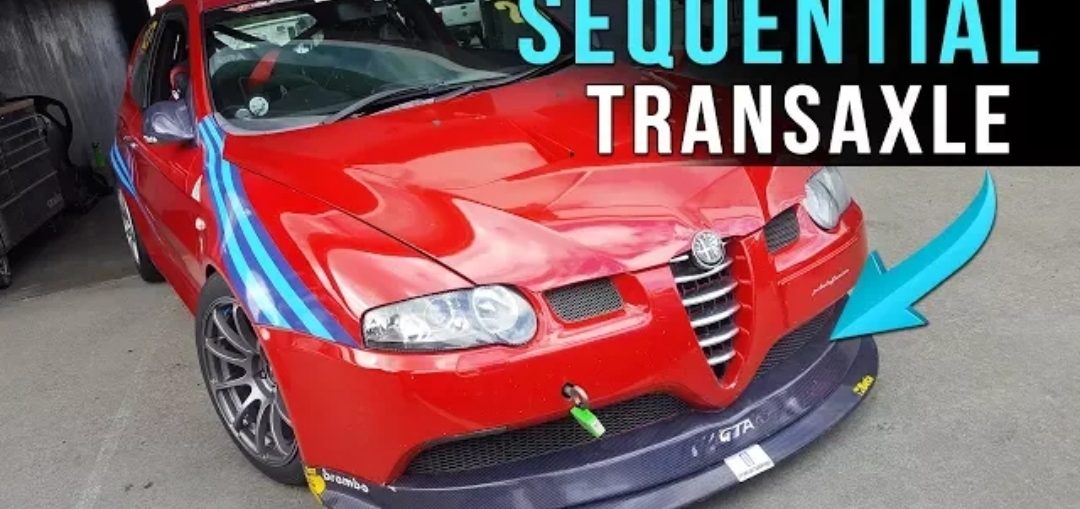 Certainly one of the more unique cars entered at Vic Time Attack was Marco Farina's Alfa Romeo. The Alfa comes after a series of cool street cars including a turbocharged 12A rotary Mazda RX-3 and a Volvo 850 T5R 5-speed.
Marco has owned the Alfa since 2005, and it's still powered by the factory 3.2L stock internal V6 engine. External upgrades consist of intake, exhaust and fuel modifications to make 217whp.
After breaking a bunch of factory gearboxes, A Holinger 6-speed sequential transaxle is the real bit of trick gear in this car. The clutch system has been switched from a pull to push arrangement using an AP Racing unit with internal slave. Certainly not a straight bolt in, the gearchanges are now very efficient. Marco comments the car has picked up two seconds on most tracks with the Alfa competing in all rounds of the 2016 CAMS NSW Supersprint Championship finishing first in its class. While it might be a challenge competing with lighter weight Honda Civic's, the Alfa really does sound fantastic at full noise.
2004 Alfa Romeo 147 GTA 3.2L V6 engine |
stock internals
Supersprint Racing Series Exhaust
Siemens injectors,
78mm throttle body
ACT carbon fibre inlet manifold,
Nissan R35 ignition coils
ViPEC V88 ECU piggy backed to factory body computer Tuned by Insight Performance |
Power: 217whp on 98-ron.
Holinger SF 6-speed sequential transaxle AP Racing clutch, lightened flywheel, Brembo brakes Yellow Speed Coil-overs, custom front lower control arms, Hard Race rear arms. Alfa GTA Cup front splitter & Rear wing, modified RX-7 FD diffuser
Leave a comment