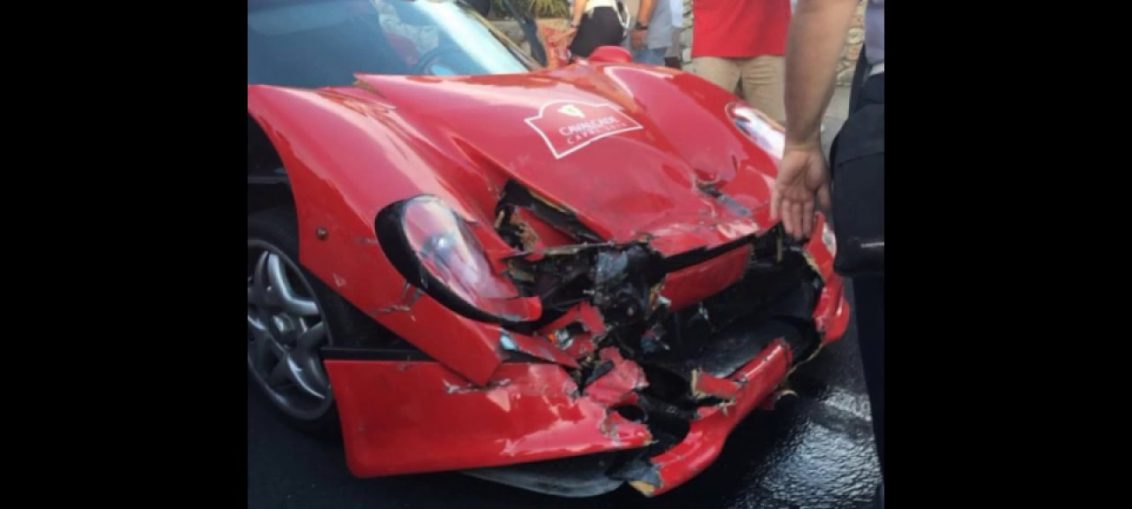 Ferrari Cavalcade is a rally for the most loyal customers of the brand. Participation in this very exclusive event is only possible if you receive an invitation from Maranello and there is only room for 90 cars.
This year's edition took place last week on the island of Capri, in the Bay of Naples. It sounds like a great event, and it probably was, but for an F50 driver it went wrong on the last day. A Ferrari 488 Pista suddenly stopped in the middle of the road and the F50 hit him from the rear.
We have watched the video a few times and we still do not understand why the blue 488 Pista decided to stop! The F50 arrived at a reasonable speed and when the driver suddenly had to brake, the wheels blocked and the F50 sled into the 488 Pista, because the F50 has no ABS.
As far as they could see, all passengers were able to get out unharmed.
https://www.instagram.com/p/By_BRF_Hwgf/?utm_source=ig_embed&utm_campaign=embed_video_watch_again
Leave a comment