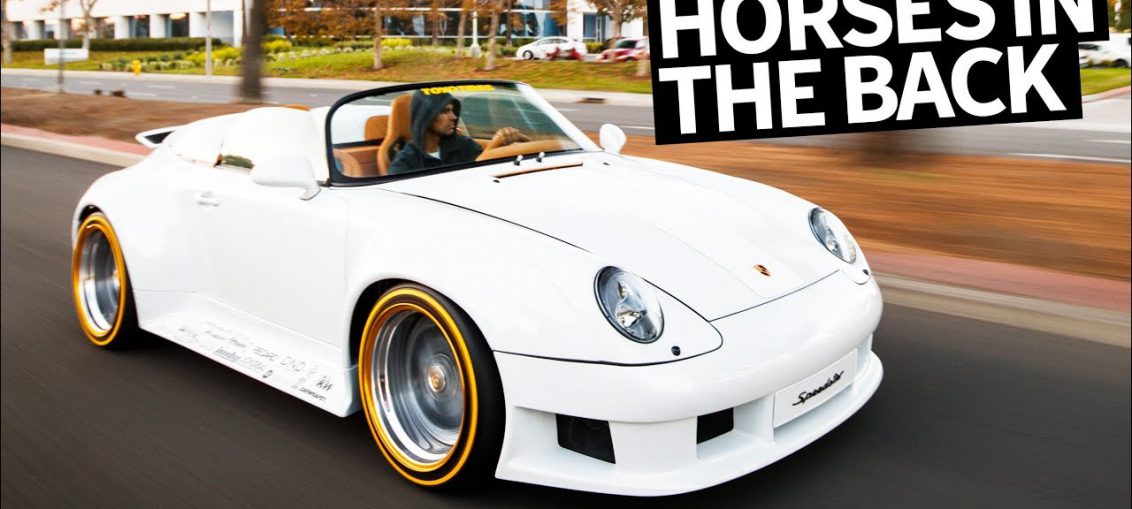 As you know, the Porsche 993 Speedster is a mythical car, because it was not officially for sale! Porsche only built one, for the man Himself, Ferdinand Alexander Porsche. Later, Jerry Seinfeld senr his 993 convertible to the factory in Zuffenhausen and paid a considerable amount of money to have his Porsche converted to a 993 Speedster. These are the only two "official" ones!
However, several conversions have been built, we previously saw a red 993 Speedster in a video from Petrolicious and now we would like to introduce this awesome conversion of John Sarkisyan to you. He built his own 993 Speedster based on a 993 Cabriolet, for which he had to order a 993 Speedster windscreen from Porsche, among other things, to finish his creation. Due to the rarity of the part, the windshield alone cost around $ 50,000!
In addition to a conversion from 993 Cabrio to 993 Speedster, this Porsche also has a widebody kit from Sunbrust Japan. The interior is entirely upholstered in cognac-colored leather and the rear engine is a true piece of art, with six gold-colored individual throttle bodies. The rims are Fifteen52 Magnus Outlaws and the suspension is from KW Suspensions with a hydraulic lift.
In the video below, John Sarkisyan tells you all about his latest build!
Leave a comment