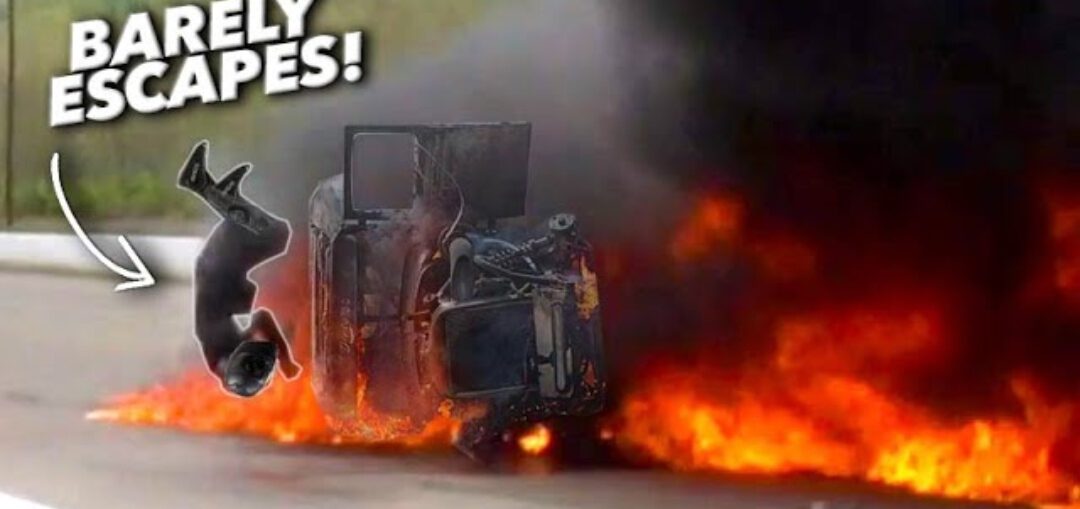 Wrecks are the LAST thing we want to see when these guys film a racing event. Besides the obvious fear that a racer could be injured (or worse) – it's devastating to witness someone destroy their pride and joy. Seeing hundreds, if not thousands of hours of work crumple within seconds.
This no prep race at Edgewater SportsPark outside of Cincinnati, Ohio was an interesting one. With racers starting at half track, on freshly laid concrete – we knew we were in for some SKETCHY passes.
Thankfully, Nick made it out of the fiery wreckage with nothing worse than burnt hands and some scratches. His car burst into flames immediately, causing him to front-flip out of the wreckage with no time to spare. Follow us also on Facebook!
Leave a comment