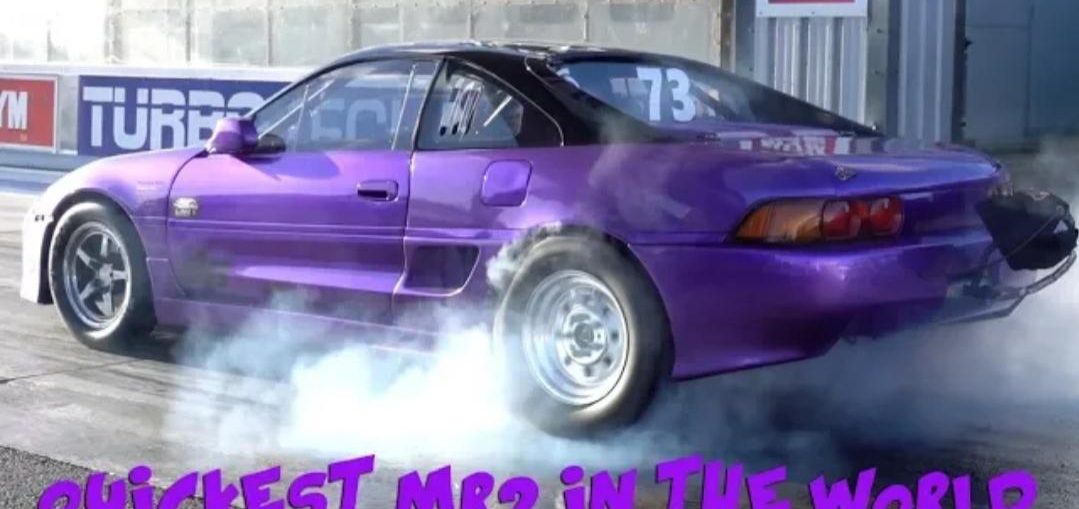 Nathan Freke from DP Engine Parts UK and Century Motorsport was at Santa Pod Raceway in his 1994 Toyota MR2 chasing the World Record for that car. I believe it was 8.79 – possibly in Australia by an MR2 fitted with a Honda K20 engine. Please correct me, if you know more details.
Nathan's car is still running the Toyota MR2 engine. It has the stronger 5S FE 2.2l block and crank, with the head from a 2.0l 3S GTE. With some in house tuning, a 68mm turbo, and a Link Thunder ECU, it runs 900hp on methanol.
It also uses a sequential shifting dog box, for those super quick gear changes. Off the trailer he ran an 8.82 @ 166mph and then a 2nd run of 8.83 @ 169mph. Nearing the end of the day he finally broke the World Record, with a run of 8.71 @ 162mph.
Unfortunately the view was blocked by Alejandro's big power smoking diesel Seat Ibiza. Capable of 11 second runs, tuned by XQ Motorsport and AR Performance. However, as luck would have it, he had a GoPro running in his car, and gave the footage, showing Nathan's MR2 flying off into the distance.
Leave a comment