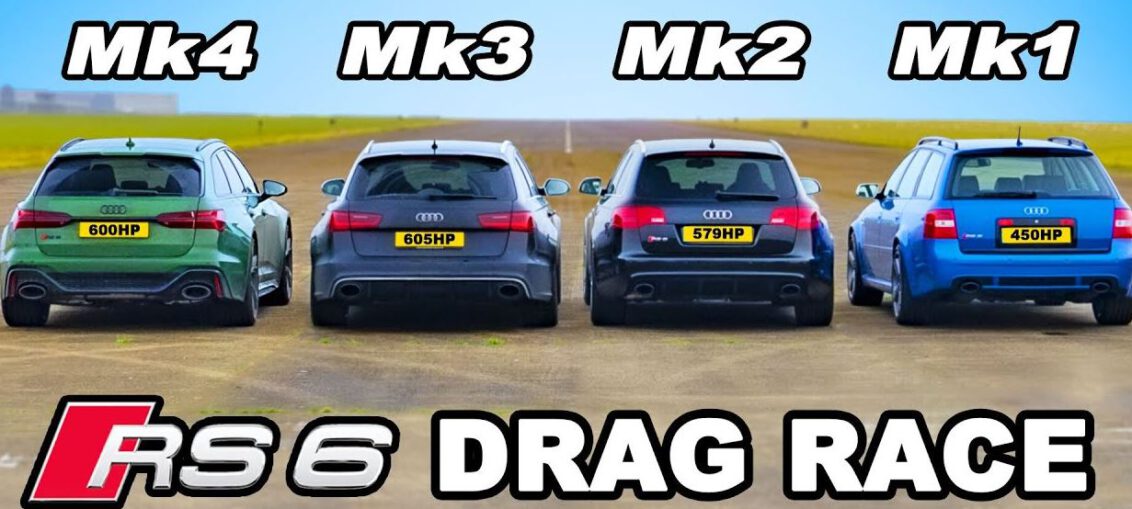 Check this out, RS6 fans – we've brought in every generation of the RS6 and they're going head-to-head in an almighty drag race!
From the 450hp C5 through to the current 600hp C8, we're here to find out just how these four generations of RS6 perform over the quarter-mile. As you'd expect, Mat's in his long term RS6, the C8. With a 4-litre twin-turbo V8 under the bonnet, it can produce 600hp & 800Nm of torque. Alongside him, we've got Yianni in the C7.
It may be powered by the same size engine as the C8, however, it can produce slightly more power (605hp), although it's also slightly down on torque (750Nm).
The C6 may be several years older, but when you consider it's powered by a 5-litre twin-turbo V10, it's surely got to be in with a shout, right? Or perhaps the C5, with its 4.2-litre twin-turbo V8, could spring a surprise? All we know is, there's only one way to find out… LET'S RACE!
Leave a comment