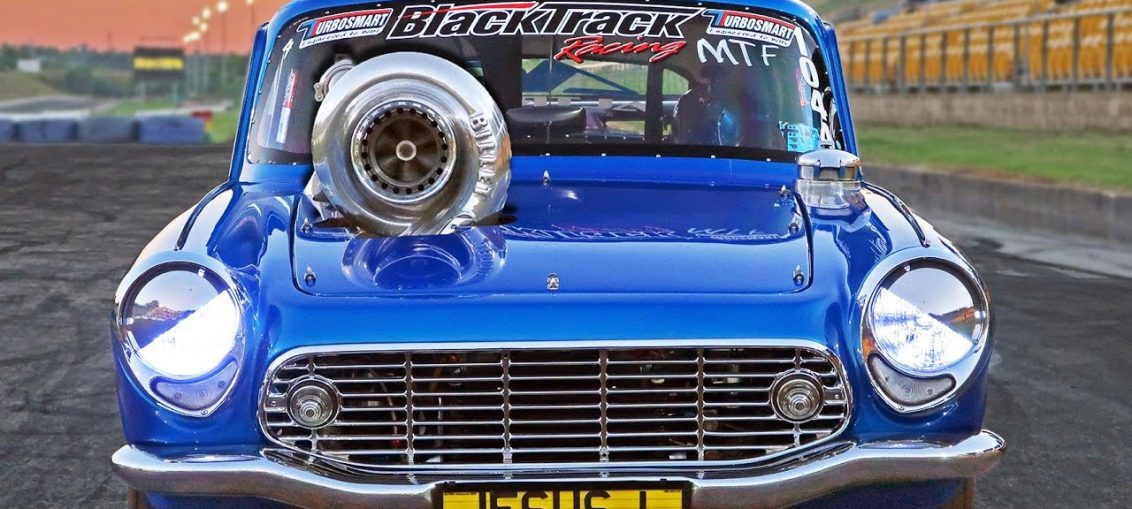 One tiny Honda with a GIANT turbo! This MONSTER with 88MM Turbo showed up to Sydney Australias JAMBOREE event and put on one hell of a show! Easily our favorite car at the event.
When something Radical like this comes around the bend and you see a TURBO the size of a small child sticking OUT of the hood of a Tiny car like this, you have to smile!
While the owner of this car wasn't going for Unique by Radical ways, he sure managed to pull off on insanely EYE CATCHING setup! Billowing smoke off the tires down every burnout, this tiny little Honda screams entertainment on every pass as it's propelled down the 1/4 mile by a 1200hp 2JZ power plant!
The Insanity of this setup would likely baffle Honda's original engineering team for their first edition "Sports Car", by hearing that this monster has pulled over 190MPH in a 1/4 mile! Competing in Sydney's Jamboree Sport Compact Drag Race this BADASS little Honda made impressive pass after pass during the Modified 10.5 class at Sydney Dragway, Austrailia!
Leave a comment