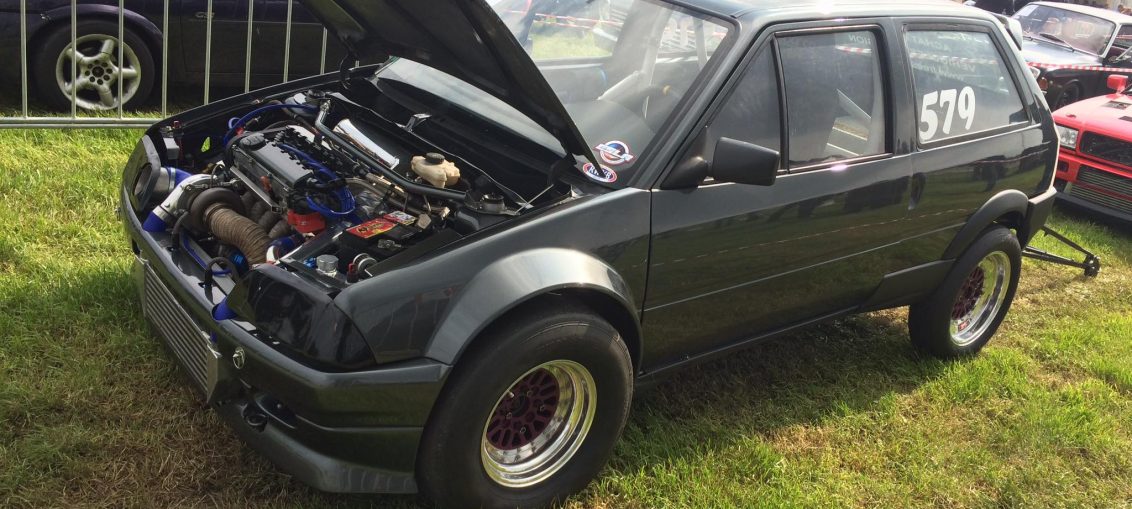 This little citroën pushes at the moment 800+HP @2.5 Bar on the front wheels and runs the 1/4 mile in just 9 seconds!
We spotted last this awesome Citroen AX at Drachten Airfield in the Netherlands back in 2017. The engine bay of this thing looked so crazy we took a picture of it and shared it with you guys on our Facebook page Turbo & Stance. After that we received these awesome footages from the owner!
But in 2018 the Citroen was back on the track and did some runs ar Santa Pod raceway! He broke his own record and ran a 9.62 sec @ 162mph on a 1/4 mile!
Leave a comment