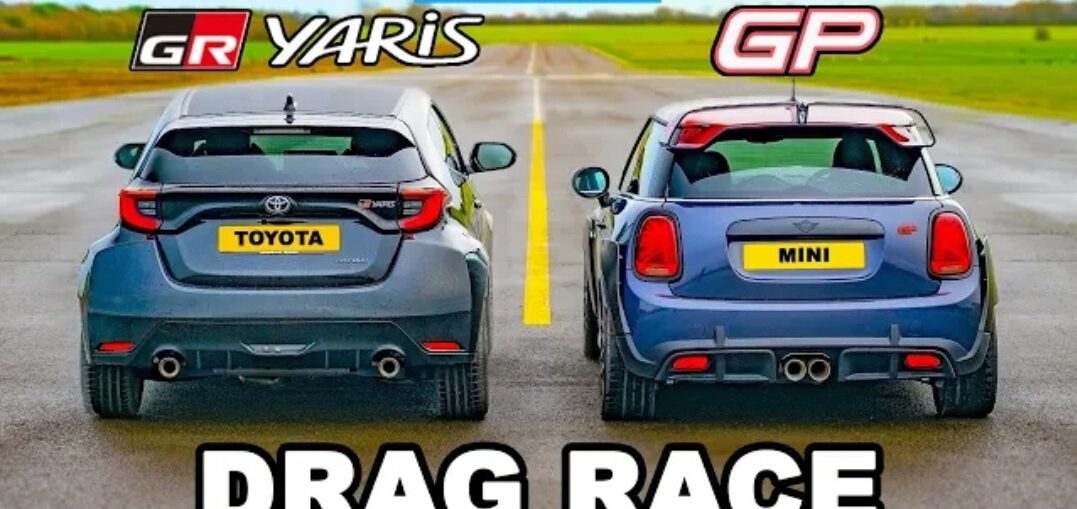 How's this for a hot hatch drag race line-up! Mat's sat in the carwow Car of the Year 2021, the Toyota GR Yaris, and it's going up against the MINI GP! First up we have the GR Yaris, which is powered by a 1.6-litre 3 cylinder turbo engine to deliver 261hp 360Nm. As for the MINI GP?
Well, it's up on power, with a 2-litre 4 cylinder engine providing 306hp and 450Nm of torque! However, power isn't everything! The track's pretty wet, and while the MINI is only front-wheel-drive, the GR Yaris is all-wheel-drive!
Will that be enough to push Mat through to victory? Or will the manual gearbox in the Toyota ultimately lose out to the automatic MINI? There's only one way to find out… LET'S RACE!
Leave a comment