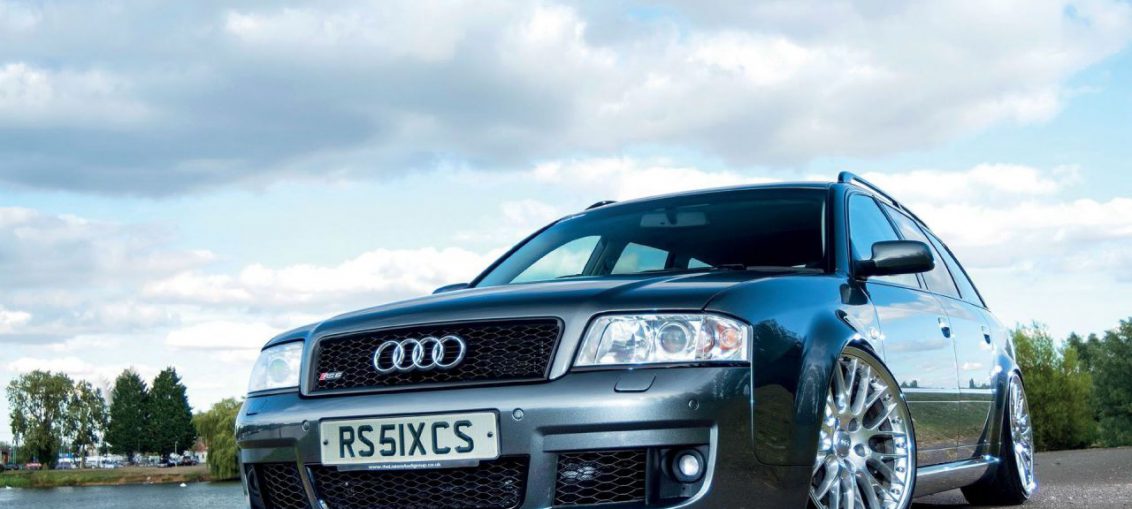 The original Audi C5 RS 6 quattro (Typ 4B) was the top-of-the-line user of the Volkswagen Group C5 platform (1997–2004), and was initially available as a five-door five-seat Avant – Audis name for an estate or station wagon.
A four-door five-seat saloon/sedan followed shortly after the launch of the Avant. Derived from the Audi C5 S6 (itself derived from the Audi C5 A6), the RS6 also shares the aluminium structure from the firewall and forward with the C5 A6s with V8 engines (A6 4.2 V8 quattro, S6 saloon/Avant). It was manufactured from July 2002 through to September 2004.
Official performance figures for the Avant, whilst consuming the recommended high octane 98 RON "Super Plus" unleaded petrol indicate the 0-100 kilometres per hour (62.1 mph) dash would be completed in 4.6 seconds (s), reaching 200 km/h (124.3 mph) in 22.8 seconds (22.6 s for the saloon).
Official figures state an electronically limited top speed of 250 km/h (155.3 mph), although most "RS" owners report that the speed limiter is rather liberal on all RS cars, with genuine 'limited' top speeds of 270 km/h (167.8 mph) being possible to achieve. Using a lower octane-rated petrol, such as the standard 95 RON "Premium" unleaded will reduce the engine power output, and have logical reduction in performance.
Leave a comment