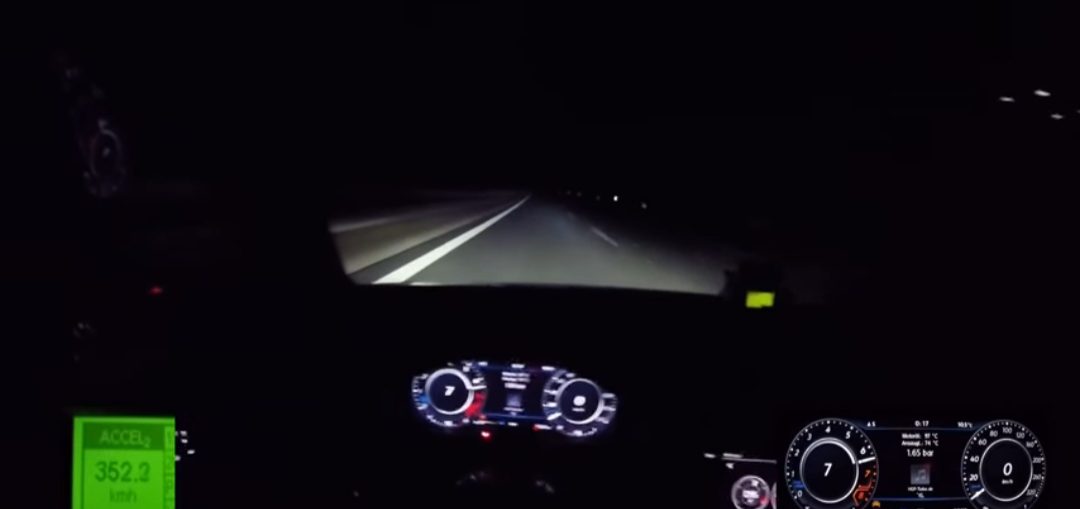 This HGP VW Golf R recently received a six-cylinder from the German tuner. The power is around 780 hp and 925 Nm. According to HGP, it does 0-100 in 2.8 seconds, 0-200 in 7.8 and 0-300 in just 18.1 seconds.
They also claim a top speed of more than 340 km/h. YouTube channel MotorOli.de finds out where the top speed really is. On a dark Autobahn he reaches speeds above 354 km/h. The digital speedometer of the Golf sticks to the 317 km/h, indicating that VW never intended these speeds for the hatchback.
https://youtu.be/lv9k5el2dpA
Follow us also on Facebook, Instagram or Pinterest!
Leave a comment