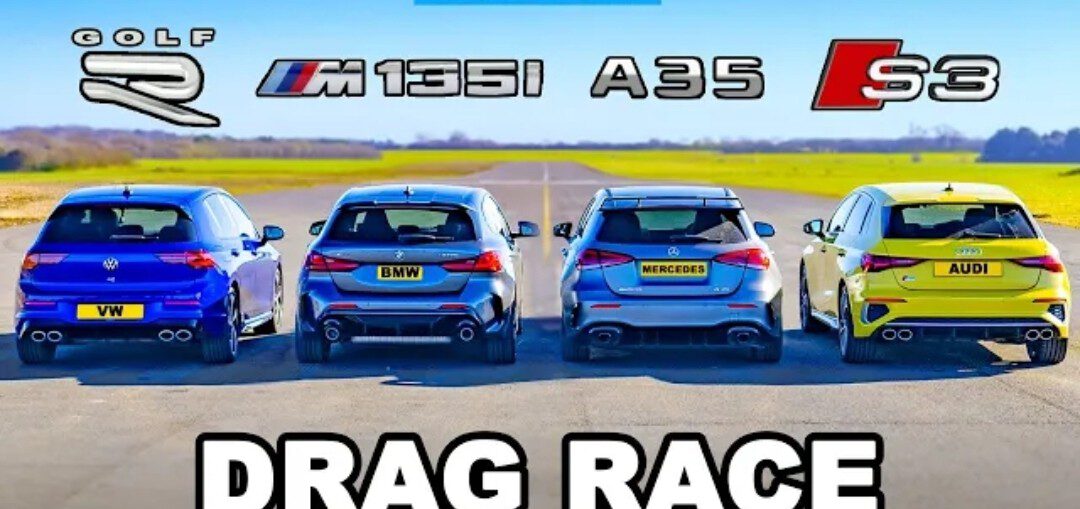 Calling all hot hatch fans – it's the one you've been waiting for!
All new Volkswagen Golf R vs BMW M135i vs Audi S3 vs Mercedes-AMG A35! That's right, we're putting the new Golf R up against its key rivals to see who is the true hot hatch king of 2021. When it comes to power output, it's fair to say they're all relatively similar.
For example – the Golf R can put down the most power (320hp) while the BMW and Mercedes put down the least (306hp). But when it comes to torque, the BMW is out in front with 450Nm, while the AMG A35 & S3 come in last with 400Nm. So there's a few slight differences, but ultimately, these cars are all pretty evenly matched.
And that's not all… They're all four-wheel-drive, and they've all got launch control! So what do you think – too close to call? There's only one way to find out… LET'S RACE!
Leave a comment