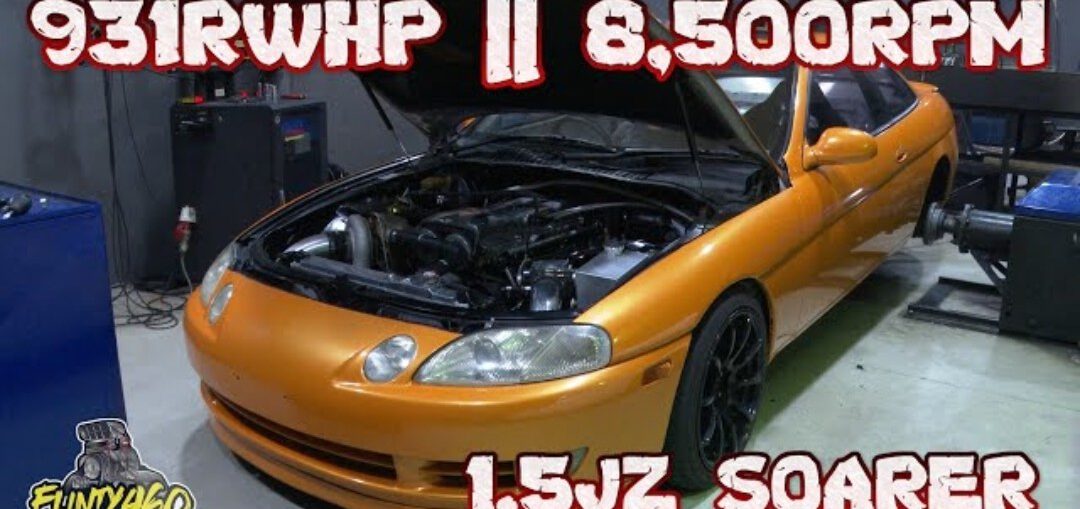 Awesome Soarer being tuned on Mike's Hub Dyno after a recent Turbo Change.. With the old Precision Turbo the car has seen over 1000rwhp but the owner was looking for something a little more responsive down low and made the switch to a smaller Borg Warner Turbo.
And the results speak for themselves, with a few early runs at 15 psi the team were already seeing mid 500rwhp runs. As the Boost was wound-up the Power increased with every run, by the time they had 40psi in the engine it was showing high 800rwhp runs but the engine refused to Rev past 7,500rpm.
With a small Cam Timing adjustment the engine responded immediately with 931rwhp at 8,500rpm and 48 pounds of boost..
For anyone asking the Engine is a cross between a 1JZ and 2JZ and runs a 2JZ Short Motor and 1JZ Cylinder Head and is referred to as 1.5JZ.
Leave a comment