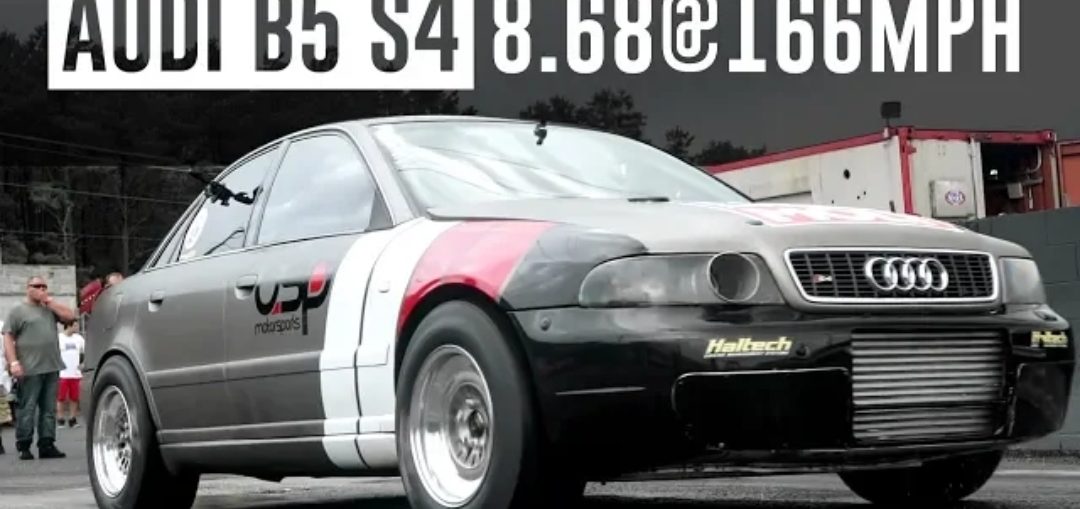 After Englishtown Raceway Park closed it's doors to racers, Waterfest took on a new home. With years and years of history at its new home at Atco Dragway, we were excited to make the trek north with cars in tow.
The B5 S4 has gone through a number of changes through the years. Moving from 2.7T, to VR6, and from 12V to 24V — they have been through the paces with this car. Last year's Waterfest opened a multitude of issues with the power level they were at. The steel rods (Pauter) they were using were causing excessive stress on the bearings. Following in the footsteps of our import brothers, they decided to walk down the aluminum rod path.
With lots of trial and error, they now hold the keys to the only aluminum rod running VR6 in the world. With the reduced stress on the internals, upgrade Speed Factory Racing radiator, XS Power 16V battery, and 034 Motorsport suspension goodies — they made the best passes of the car's life!
——–
✅ 24V VR6 with R&R Racing Products​ Aluminum Rods x King Racing Bearings
✅ SpeedFactory Tuning & Fabrication Radiator
✅ Rich Auto Works Fabrication
✅ JR Wiring Solutions Harness
✅ 034Motorsport Camber/Toe Arms
✅ Precision Turbo & Engine 7685G2 Turbocharger
✅ Haltech​ Elite 2500 w/ Crispeed Tuned Sauce
✅ Xs Power 16V Battery System
✅ BelaK Industries Custom Race Wheels
Leave a comment