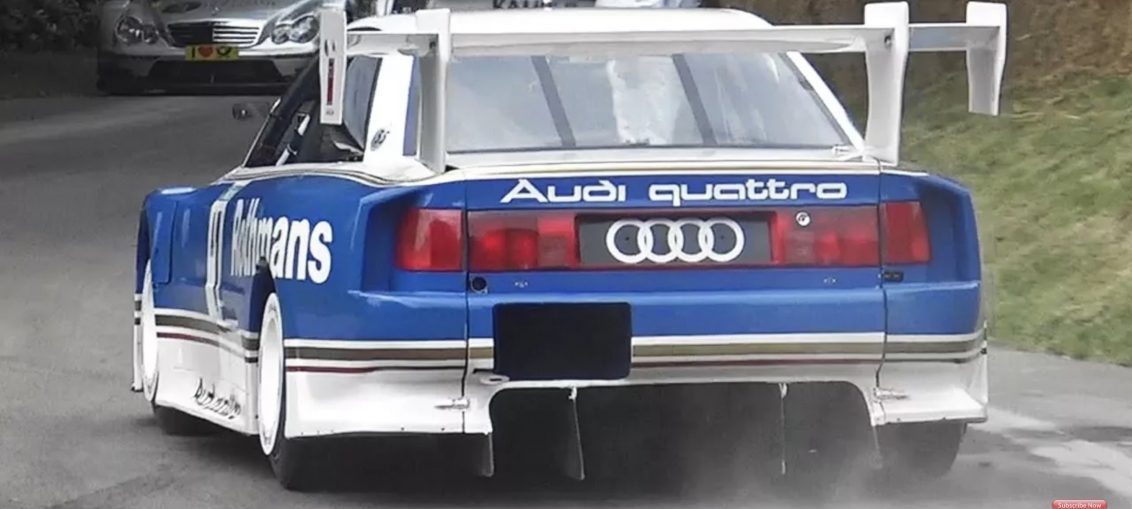 This Audi S4 GTO could be considered as the Audi 90 IMSA GTO twin. Why? Because it's actually a 90 GTO with a different body na chassis. Let me explain..
After the 1989 IMSA championship Audi retired from the American competition and they shipped two of their Audi 200 Quattro TransAm to South Africa in order to race in the Wesbanks Modified championship where old GTO & TransAm car could be raced.
By 1991 the 200 TransAm were not as fast as the previous years so Audi South Africa considered that the Audi 90 IMSA GTO would have been the perfect replacement.
Problem is the 90 model wasn't sold in SA thus the race car was not allowed to compete as per the rules. Which was a problem because they wanted to race!
So they decided to build a brand new race car: based on the C4 Audi S4 plaform, the new racer was built under the approval of Audi itself which helped in the chassis construction.
Furthermore they sent in SA one of the few Audi 90 left in order to be studied and copied. Most of the S4 GTO mechanical parts are exactly the same as the 90 GTO.
Plus very similar aerodynamics and engine (which is a 2.2-litre turbocharged 5-cylinder engine with around 700hp at 7500 rpm and 720 Nm of torque).
Watch the video below to hear this beast and leave a comment below or share this one with your friends. Follow us also on Facebook, Pinterest or Instagram!
Leave a comment