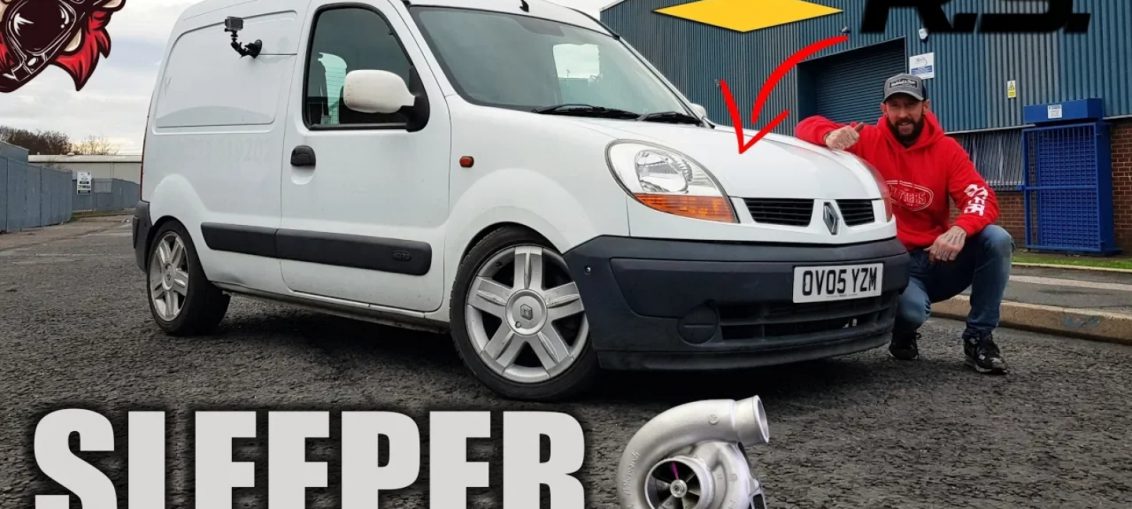 Renault Kangoo review, who would have thought it! Un-undoubtedly great little vans, this modified Renault Kangoo certainly stands out from the crowd! Formerly running a 1.7 DCi diesel engine this Renault Kangoo van is now running a Renault Megane 225 turbo motor!
Now a 2.0 turbo with 225 HP (in stock form) this Renault Kangoo, named the Megangoo, literally rips! At under a tonne the power to weight ratio is super strong!
Dave used 3 different vehicles to build this creation including a Renault Clio 172, a Renault Megane 225 turbo and a Renault Kangoo panel van. What he has created is something really quite special, deffo a proper sleeper!
Leave a comment