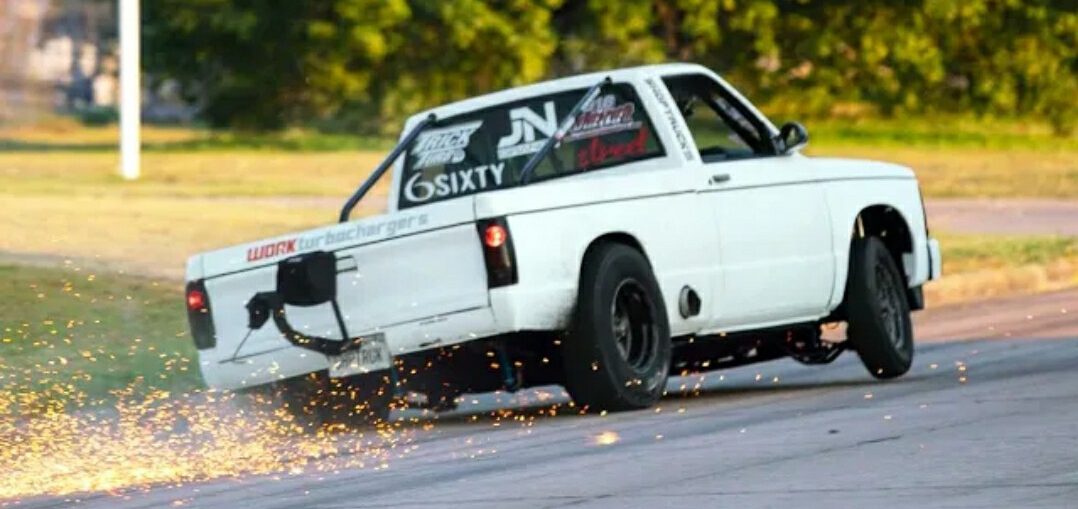 New setups have a tendency to get crazy, and thankfully crazy was a near miss and nothing worse. The "Shop Truck" is a sleek little truck with HUGE bed mounted turbo's which bodly state that this truck hauls a**!
The owner's 2nd pass out in the trucks new setup won't soon be forgotten, but neither will the awesome comeback story staying in the class after shredding a set of tires and body panels off of a metal stake!
Competing in the Tailgate class of H-Town Throwdown in Heartshorne, Oklahoma, the "Shop Truck" proved to be as crazy of a ride as it looks when you see those turbo's in the bed.
Leave a comment