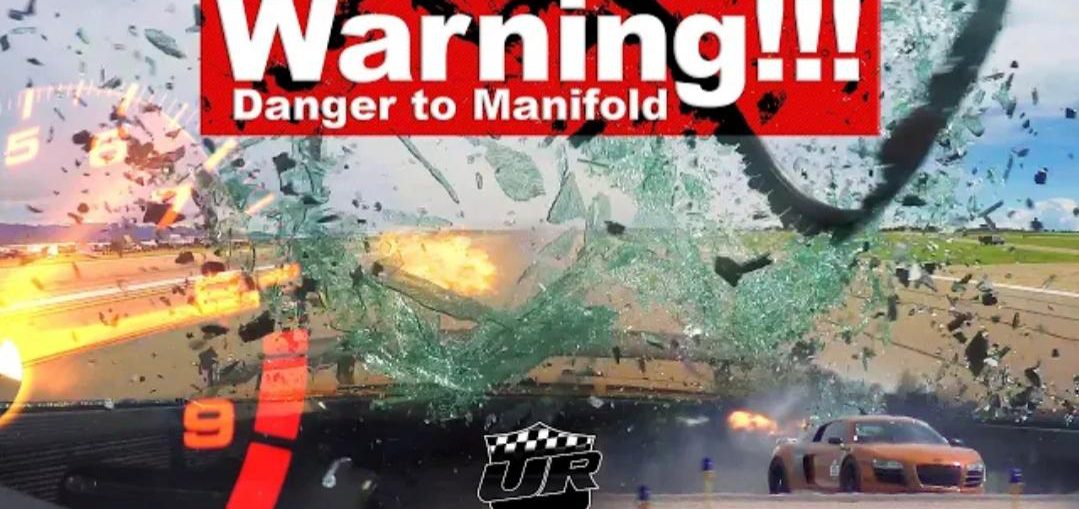 After Jatty's Underground Racing Twin Turbo Audi R8 runs over 250 MPH in the 1/2 mile and destroys the previous R8 1/2 mile record at 244mph, also held by an Underground Racing TT R8 for the last several years, Jatty goes out for more speed, this time they throw a lot more boost at it to try to get closer to 260mph in the 1/2 mile.
The first run of the 2nd day of the event was a god bit cooler out. With the combined cooler weather and more boost, all 4 tires spun bad and it ended up causing a big intake backfire and sent the billet cover from the intake through the rear glass and extremely high into the air. We have another side video of this coming out soon.
At this event the Underground Racing builds took the 3 top spots, all going over 250 mph in the 1/2 mile with very high power GTR's finishing behind them. Both Underground Racing Lamborghini Huracans also went over 250 mph and the Drag965 Lambo Huracan had GPS data of hitting 260mph the 1/2 mile! More coming soon from the Worlds leader in Lamborghini and R8 Performance. Watch the video below, leave a comment and follow us also on Facebook!
Leave a comment