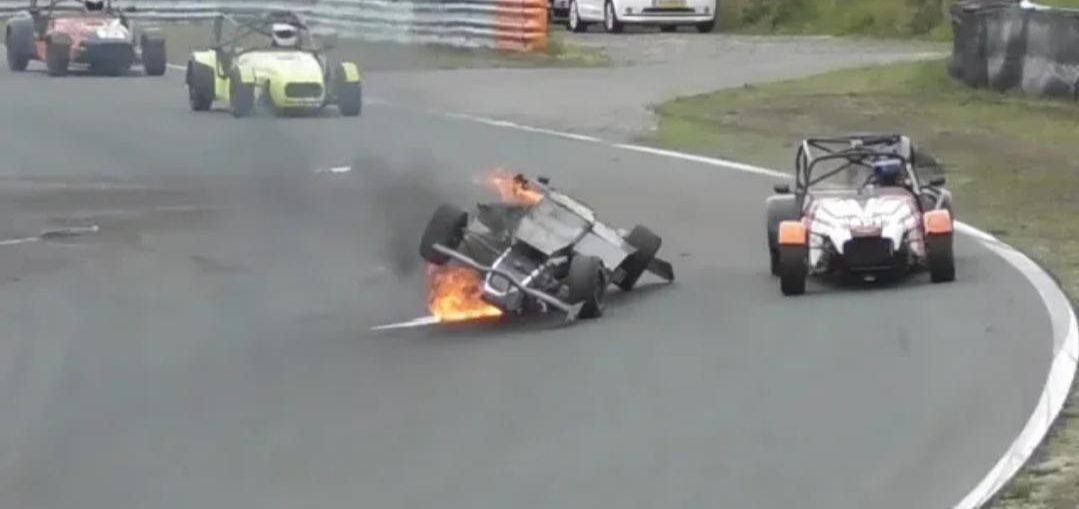 Disturbing footages from Circuit Zandvoort. A Formula Renault driver crashes at the top of Scheivlak and catches fire. The marshal is flagging with double yellow flags at the top of Scheivlak, but the other drivers are responding far too late to this and the cars pass nearby the burning Formula Renault car.
The pickup also does not seem to be aware that someone else is trapped in the car. Releasing the Filip Declercq driver took about two minutes, according to the uploader. The driver has been brought to the hospital with serious burns, but fortunately his condition is stable.
In the second video where we can see footages from one of the cars, you can see that the yellow flags aren't visible enough. That's why most drivers didn't brake… Watch the videos, leave a comment share this one with your friends and follow us also on Facebook!
Leave a comment