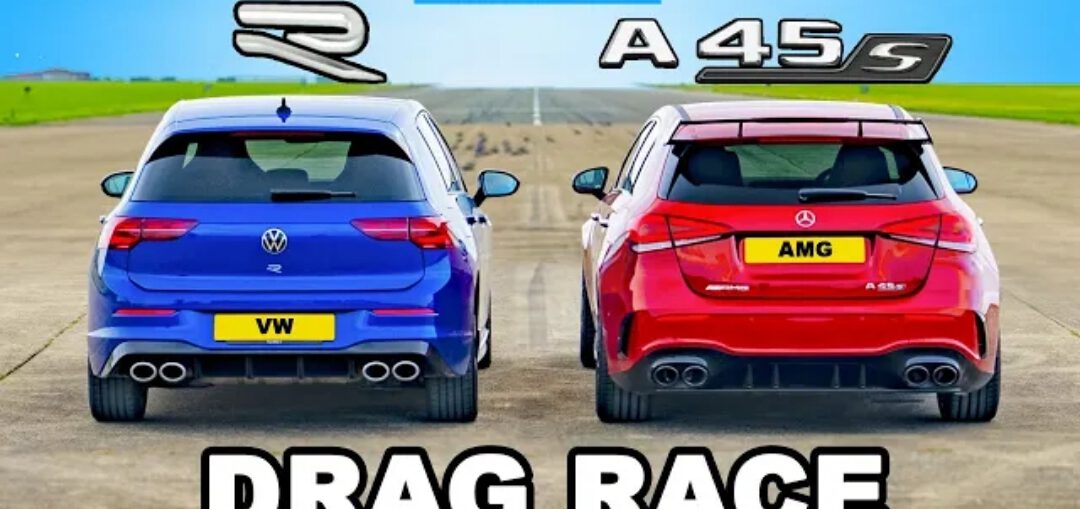 How's this for a hot hatch showdown – new Volkswagen Golf R vs Mercedes-AMG A45 S! On the face of it, these two cars have a lot of similarities.
They're both hot hatches (obviously), they both have AWD, and they're both powered by 2-litre turbocharged petrol engines. However, that's just about where the similarities end! Starting with the Golf R, it can produce 320hp & 420Nm, while it weighs in at 1,551kg. As for the A45 S, well that can produce 421hp & 500Nm, but it also weighs more than the Golf R, tipping the scales at 1,660kg.
However, there's one key difference between these hot hatches – the price! While the Golf R costs just over £39,000, the A45 S rolls up with a price tag of over £57,000!!
So is it worth it? You'll have to keep watching to find out!
Leave a comment