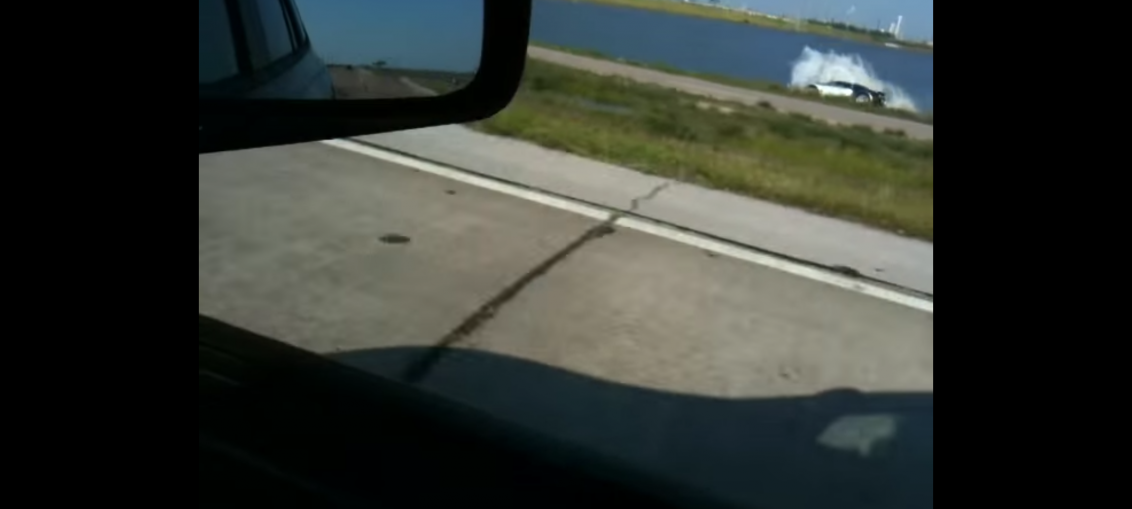 Probably many of you guys has seen this one but didn't know the story behind it.
Andy House, the exotic car salvage yard owner who crashed his Bugatti Veyron into a lake, has been sentenced to a year and a day in federal prison after he plead guilty to insurance fraud. House faced up to 20 years in prison after claiming he saw a "low-flying pelican" and steering right into the water.
House will also have to serve three years of supervised release after he gets out of the pokey, according to local Texas ABC affiliate KTRE.
As you will see in the video beliw there were no pelicans, low-flying or otherwise swarming around the Bugatti in the now-infamous video of the crash+
The Bugatti, which House reportedly purchased for $1 million, was insured for $2.2 million. He must also pay the insurance company back its $600,000 settlement, KTRE noted.
The guys filming in Wednesday the 11th November, were driving down I45 on our way to SAMS and he saw what he thought was a Lamborghini on the frontage.
It looked pretty amazing so he pulled out his Iphone and started recording it. They had to decelerate to about 45 to 50 MPH just to not get to far ahead.
Within the 20 seconds or so into the recording the vehicle veered off the frontage into a shallow salt water marsh on exit 4 just off Galveston Island. His friend picked up his cell immediately and called 911. They tried to turn around and aid but the underpass prevented them from getting to him.
Leave a comment