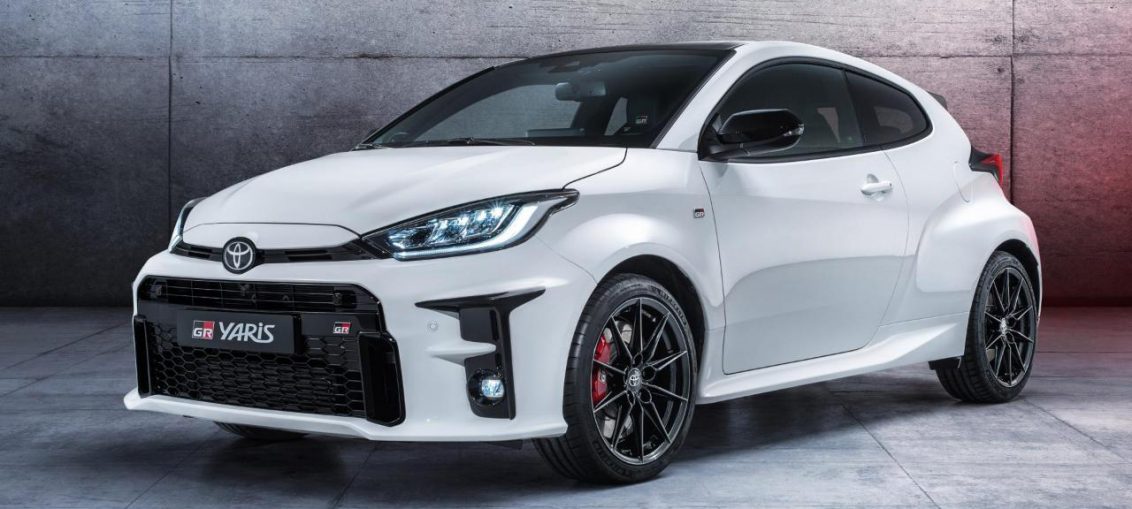 We must be grateful to the Prius. If this driving antibody for dopamine had not contributed so much to the gray-haired image of Toyota, they would not have felt the urge in Japan to prove that they could actually build nice cars.
In 2017, Akio Toyoda, the conglomerate's boss, called for no more boring cars. It was not an empty slogan, because Toyota came under (much) more with the new Supra, an exciting-looking Camry and now this Toyota GR Yaris.
The Toyota GR Yaris has the potential to be the hottest hatch of the moment. Sure, the Mercedes-AMG A45S is more powerful and faster, but also bigger and heavier.
Moreover, the Merc is not developed with the help of Tommi Mäkinen Racing. It is the homologation version of Toyota's WRC car (GR stands for Gazoo Racing), which makes this little Toyota a rally car for shopping. The 0-100 time is less than 5.5 seconds. With a VW Polo GTI, just to mention something, this is 6.7 seconds.
SPECIFICATIONS OF THE TOYOTA GR YARIS
The power comes from a 1.6-liter three-cylinder, which distributes its power over all wheels via a manual gearbox. Yes, this little hottie has four-wheel drive. We have not seen that in this segment since the expensive Audi A1 Quattro.
The three-cylinder produces an extremely healthy 261HP and 360Nm. This is as far as our knowledge goes, the most powerful (factory build) three-cylinder in the world. The motor is placed further to the rear for a better weight distribution. The top speed is 230 km/h.
The brand used for the Toyota GR Yaris both expensive and light materials, such as carbon fiber and aluminum, so the weight does not exceed 1280 kilograms.
Toyota even rebuilt the roof line so that it was 91 millimeters lower. The larger wheel arches are spacious enough to accommodate 18-inch rim gear. Normally 60 percent of the power goes to the front wheels and in sport mode the 4×4 system throws 70 percent of the power to the rear wheels for more playing pleasure. It is 50/50 in Track mode.
Prices are unfortunately not yet known, but keep in mind that this will be the most expensive B-segmenter. And probably the best.
Leave a comment