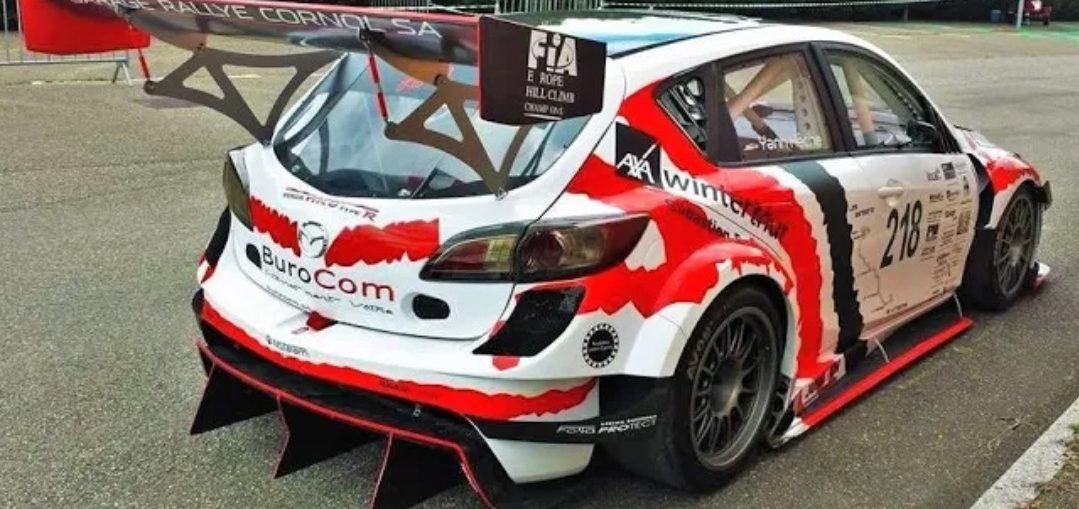 This is the remake of one of our very first videos of the Channel and features Yann Heche´s very unique Mazda 3 MPS Rotary Monster, which started development in 2010, with images shown coming from Rampa da Faperra 2014.
It only started its racing career in 2013 and stopped on 2016 but is now coming back to action. And it certainly has a whole lot of potential to explore.
From the Spaceframed chassis allowing a final weight under 1 ton, Time Attack worthy aerodynamics or 6 speed sequential gearbox, no expenses have been spared on this now Rear Wheel Drive Monster.
But it´s the legendary engine unit that attracts most attention, a 13b Twin Turbo Rotary engine capable of around 630Hp and delivering a soundtrack as unique as Wankel engines are supposed to provide.
Although it stopped on 2016, it finally came back to action last year at the hands of Quentin Heche (nephew of Yann Heche, the owner) sporting new colours and warming-up for further action in this 2020 Season. We welcome it and will be here to show it in its new form surely..
Leave a comment