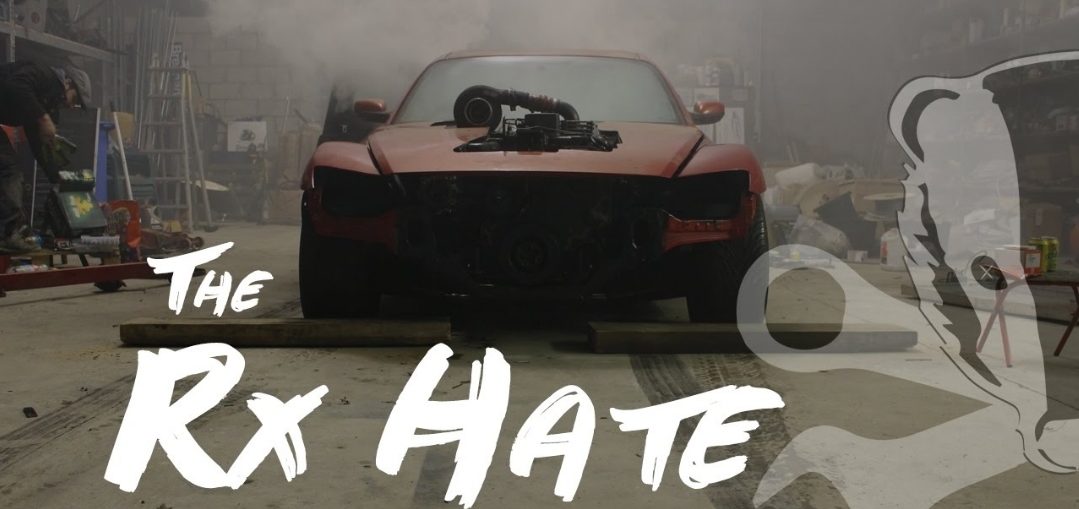 This crazy project began back in June 2016, with the intention of building a high-power drift car, most likely running an RB25DET or SR20. The plan to fit a Cummins 6BT came about by chance that the owner one day had parked the Land Rover in front of the RX-Hate.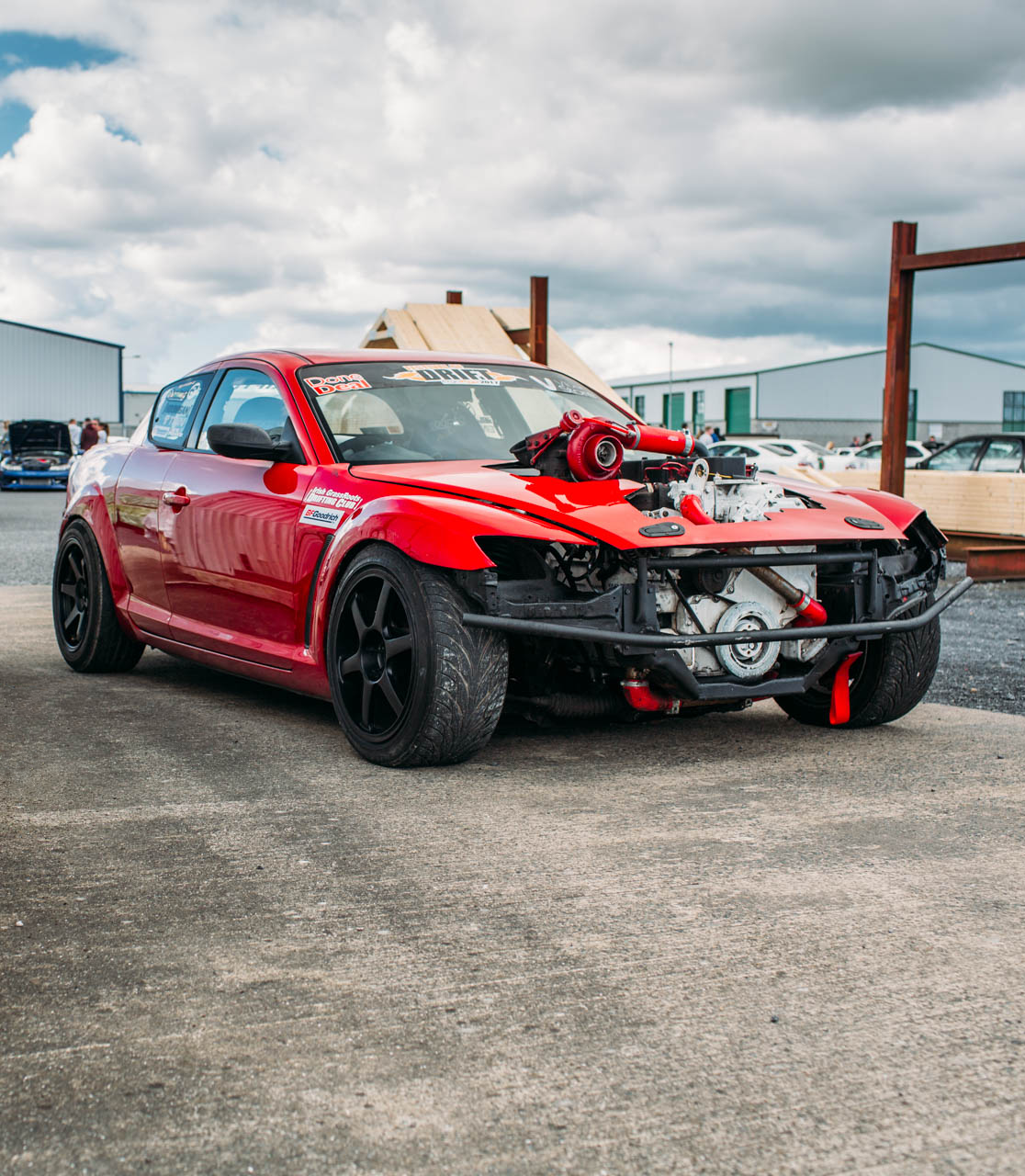 Since then the idea was born to fit a cummins diesel engine in the RX! His friends told him it wouldn't work and it wouldn't fit. But he didn't agree.
He bought a completr DAF 45 to acquire the 5.9-litre inline-six and all other components to fit. Over the course of the same day he drove his new acquisition home, and by nightfall the 12-valve was sitting in the Mazda's engine bay! "Getting it to fit was actually the easiest part of the swap. I just cut out what I didn't need," he says.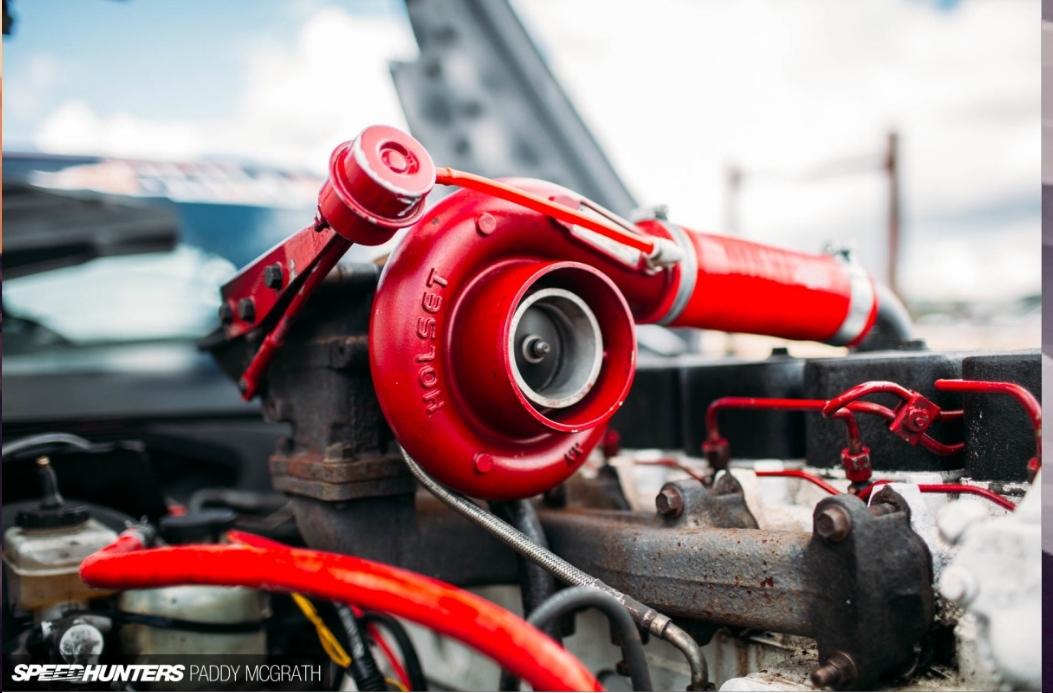 The interior has been mostly stripped out, the gearbox tunnel has been cut out to make space for the larger ZF S5-42 gearbox and bracing and reinforcement has been added to the chassis to hold the torque/weight of the Cummins engine. The gearbox was aFord ZF S5-42 two-wheel drive gearbox with an E46 BMW 330D differential.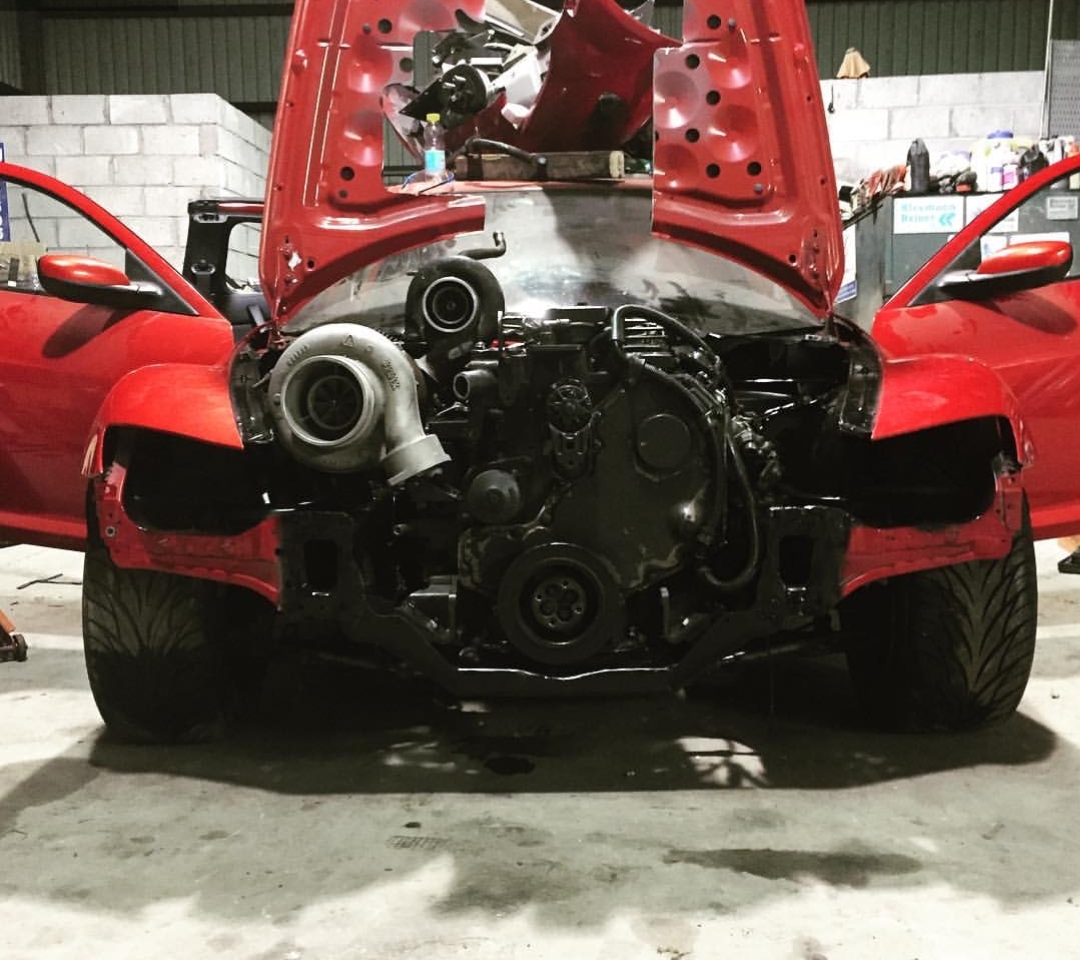 They have also modified the steering system to suit a hydraulic assist steering rack out of an e36 BMW, in place of the electronic unit used in the RX8 from standard.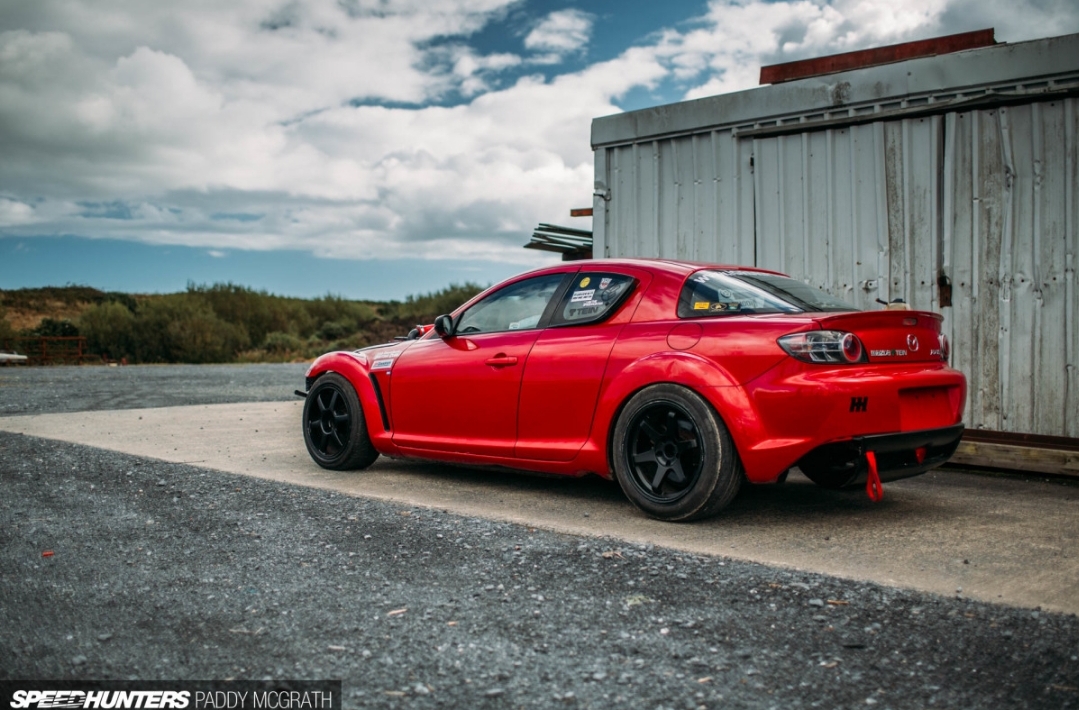 The rear differential mount and propshaft have been modified also to suit the mounting and connection of the gearbox. The radiator has been relocated to the back of the vehicle and air inlets moulded in place of the second-row door windows and also a fuel tank and battery mounted in the rear of the vehicle.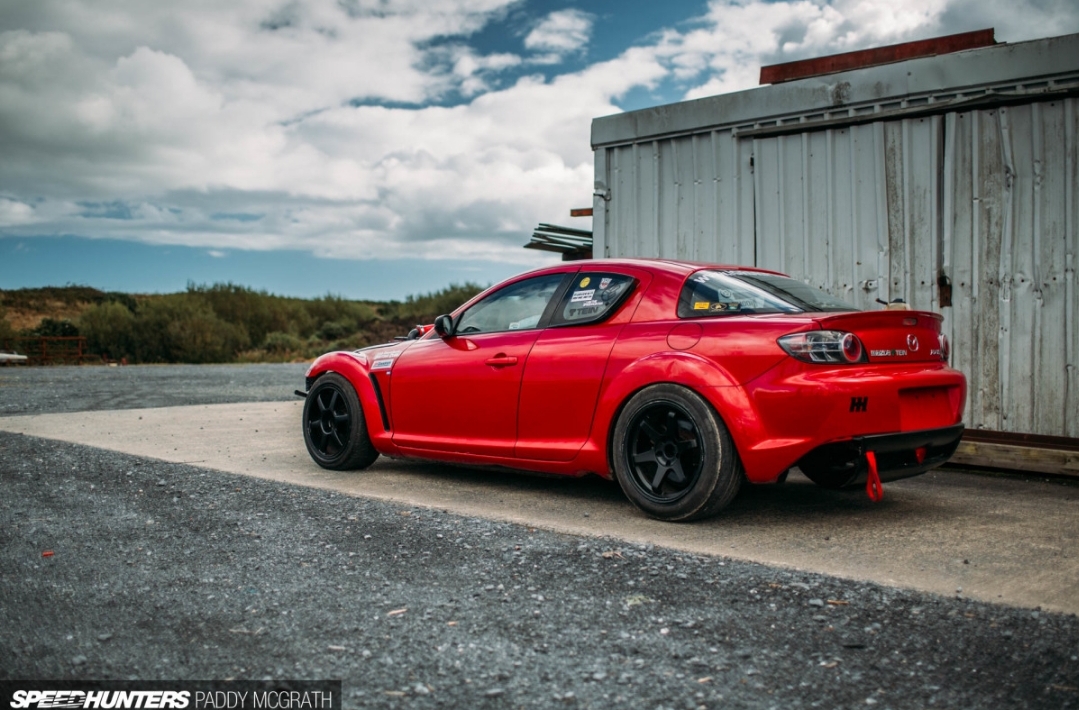 The RX-Hate is running a Holset HX35w Turbo setup. With the modifications to the fuelling and turbos this RX runs about 300HP at the moment.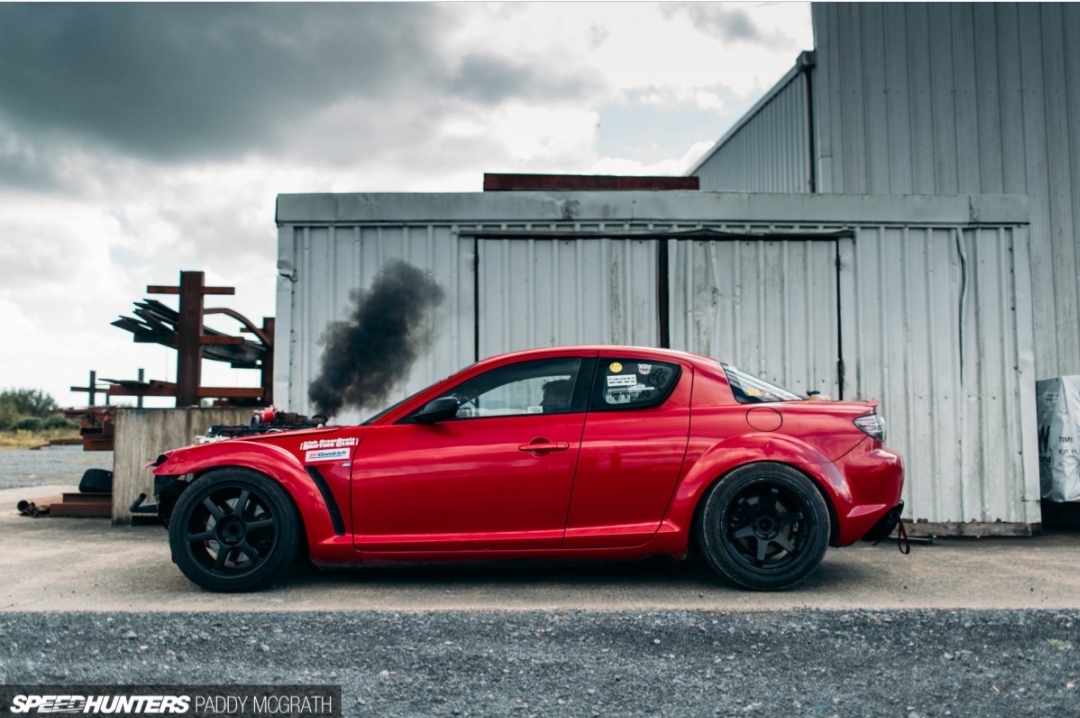 This is definately not a usual swap that's why it's also called the RX-Hate! Instead of RX-8! Watch the video below and leave a comment or share this one with friends!
Leave a comment