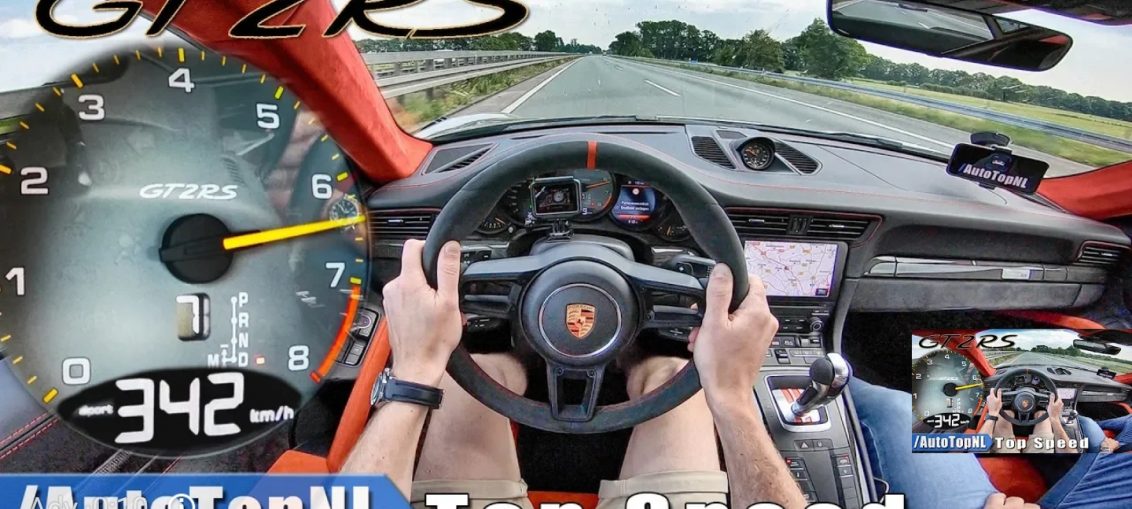 Anyone can be unyielding. But whether they also make an impact depends on one crucial feature: charisma. The ability to lead and be ahead. The performance data of the new 911 GT2 RS show that many will follow in its wake – presumably because they cannot overtake it.
The source of its natural authority: the six-cylinder, twin-turbo boxer engine at the rear, four-valve technology, variable turbine geometry (VTG) with large turbochargers and newly designed charged air system, direct fuel injection (DFI) and VarioCam Plus. And transmission directly above the rear axle.
With a displacement of 3,800 cm³, the engine produces an impressive 515 kW (700 hp) at an rpm of 7,000. Maximum rpm is 7,200, and the maximum torque of 750 Nm is available from just 2,500 rpm. Sustainably unyielding – with sustainable performance.
A quick look at the speedometer. It goes up to 400 km/h. A figure that will bring tears of joy to the eyes of every sports car fan. And also sets the tone for the maximum speed: 340 km/h Vmax. How does the new 911 GT2 RS achieve this? Quickly, of course. It ticks the acceleration from 0 to 100 km/h box after just 2.8 seconds. It reaches the 200-km/h mark after only 8.3 seconds. And after 22.1 seconds, the 300-km/h mark is water under the bridge.
Leave a comment