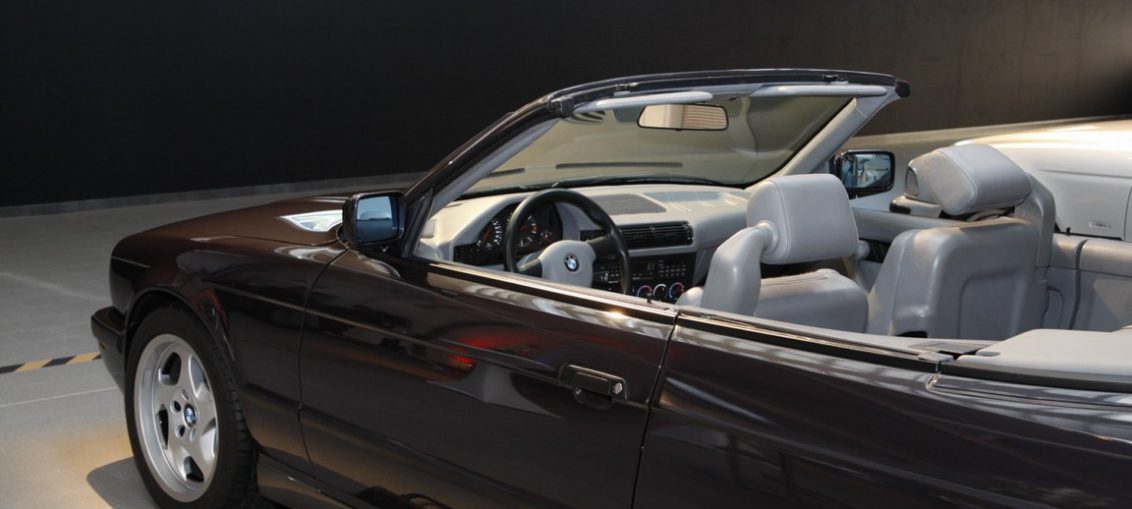 No, this is not a Barn find. This prototype of an E34 M5 convertible was made by BMW itself, they wanted to show the car during the Geneva auto show of 1989. However, that did not happen…
The E34 is a gem anyway, but this convertible is really uber. The E34 M5 is the last hand-built M car and the 3.8 six-in-line delivered 340 hp and 400 Nmbof torque. The M5 went to 100 km/h in 5.9 seconds and was able to reach a top speed of 250 km/h.
Yes, even now those are still very respectable times! Only there was one drawback, it had a roof. That is why they made up this convertible at M(otorsport), but unfortunately BMW canceled the project. That only happened a week before the car show started, the reason was that people were afraid that the car would affect the demand for other convertibles. Eternal sin!
Leave a comment