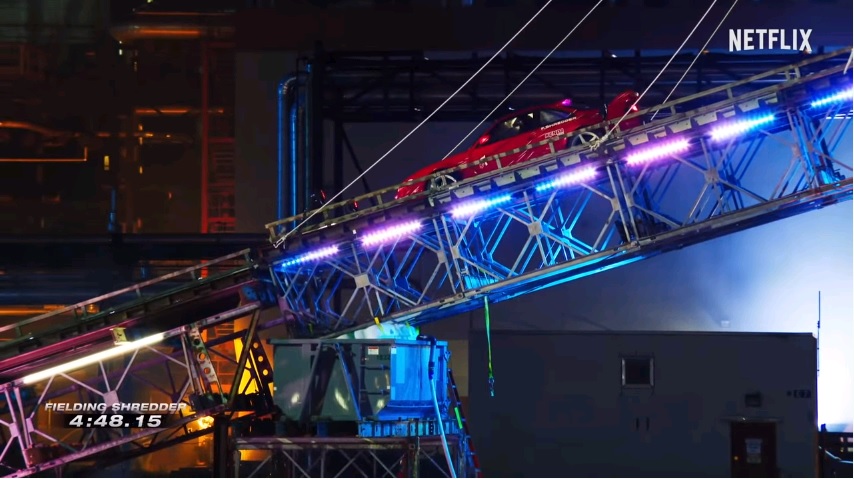 Yo guys, here is something we definately wanted to share with you guys. As most of you know there is a new series on Netflix called Hyperdrive. In their trailer we can see women, guys and heavily TUNED cars standing on the starting line to go over one crazy race course you can't imagine. Like they say in the trailer, it's definately one of the most spectacular car competitions in the world!
At first we thought, these guys are just actors being put in a racecar to see what they can do. But it wasn't like that. The types of drivers are as different as the geographical locations they come from. Competitors come from the drag racing circuit, while others are rally masters and still others are simply drifters looking for the next event to compete in.
That translates into being able to see which type of driver has the most agile skill set to win on a course that many draw parallels to the show "American Ninja Warrior." In keeping with the theme of uniting car enthusiasts, viewers can watch the abilities of both man and machine in an elimination competition to see which combination comes out on top.
None of the participants are professional drivers. This is an element of the show that attracts the most average of car enthusiasts, as they are able to mentally put themselves in the driver's seat and evaluate what they would do to navigate the course. While a large number of football fans always like to play armchair quarterback, "Hyperdrive" does the same for its viewers. And should the initial 10 episode first season turn out to be a ratings success it is almost certain a second season will follow, giving viewers the opportunity to find out if they can take their car and become as participant in the show.
But once you know the rules of the show you may not be so willing to make the trek. The reason is that the show provides no compensation or reimbursement for anything that may happen to the cars during the competition. Whether you see the fact that there is no actual prize money good or bad, as a viewer you can watch drivers that are purely in it for the competition aspect go for it all. Yes, it is a reality show but clearly the drivers are not in it for the money.
As for the drivers themselves, car enthusiasts get to see profiles of the drivers engaged in the competition. That is par for most reality shows, but since most viewers are drivers themselves they have the opportunity to compare personalities and see what characteristics they have in common with the wild and crazy participants.
From model like girls, to moms and dads, these Netflix series definately hooked me up. There are many moments you enjoy as a petrolhead and also some moments which make you really sad! Almost all of these cars have been swapped with badass engines and most of them had also a bigger turbocharger.
Leave a comment