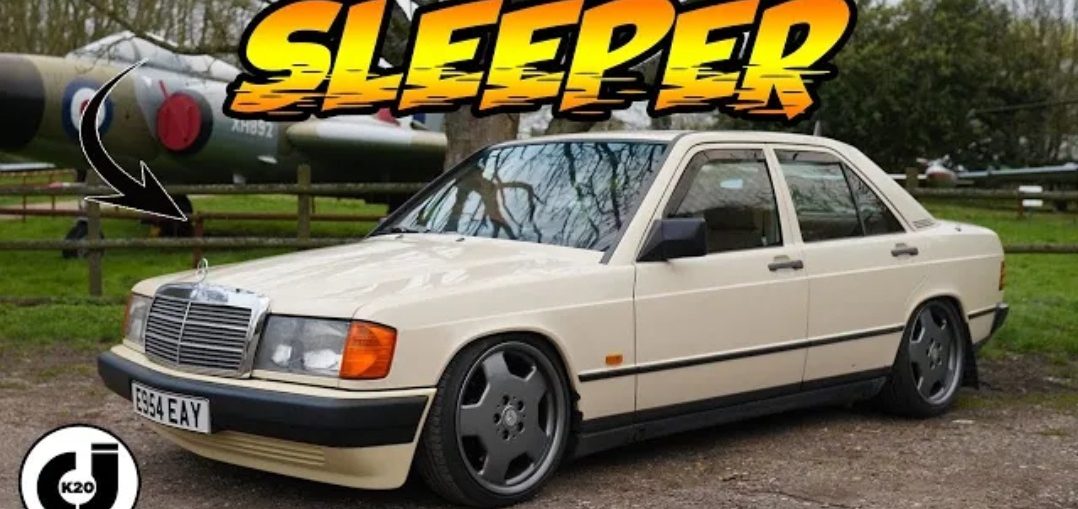 "Just LOOK at the size of that" Its hard to not just stop and stare when you see whats under the bonnet of this Mercedes 190. 22 year old Alex has created a real sleeper. Unassuming, stock to look at……
You'd barely look twice if you walked past in the street. The performance is nothing short of hilarious. The car squats like mad, the suspension wants to kill you but have I ever had such a big smile on my face …..NOPE.
The car has been resourcefully put together by Alex on budget but is by no means trash. For example. The car has E36 front shocks, Saab 900 rear shocks its a real Frankenstein of parts. We speak with Alex the creator of this mental Mercedes, we learn all about how the car came together. Geek out on spec and we take it for a drive. Follow us also on Facebook, Pinterest or Instagram!
Leave a comment