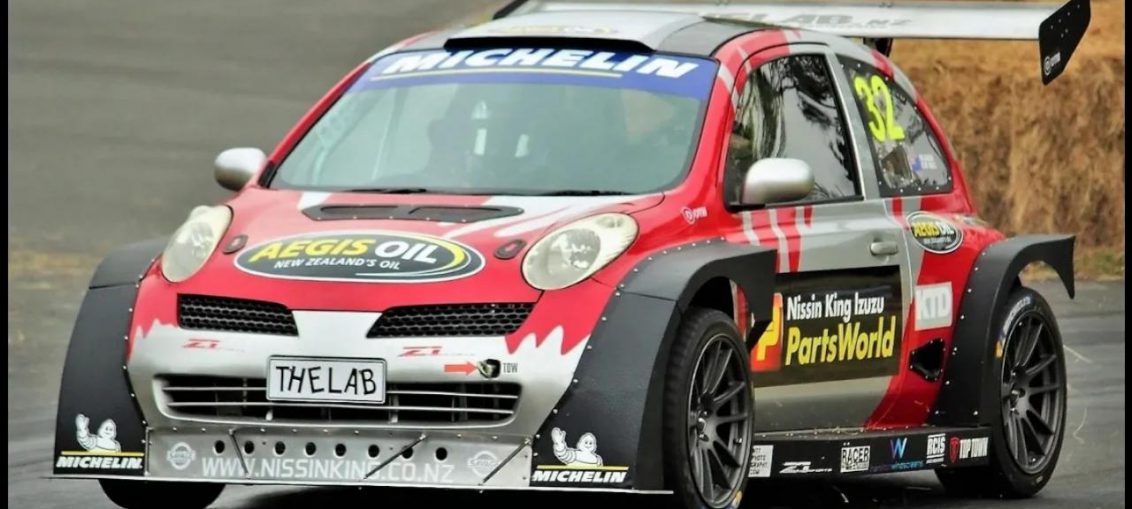 This outrageous thing is the craziest Nissan March also called Micra, you will ever see. It is powered by a VQ35DETT engine mounted in rear-central position producing 650Hp/700Nm, it´s 4 Wheel Drive and competed on the last Leadfoot Festival at the hands of accomplished Touring Car driver Paul Radisich.
This is a creation of Glenn Hodges of The Lab Limited in New Zealand, a former Aircraft Technician, who set out to transform the innocent Nissan March into a Group B of the Modern Era. Using mainly Nissan parts for all the project, we have here a 350GT Skyline engine aided by a pair of Garrett GT2860RS turbochargers.
Power is then transferred to the 4 wheels through a late model D22 Navara five speed gearbox, with brakes from the 370Z and much more that we would have to spend all day to explain. We won´t for now as that will be for another video and another day, where a more in depth look of this machine wil be made.
For now, let´s appreciate how it attacked Leadfoot Festival´s Hillcimb in its very first competitive outing, while almost securing a place in the Overall Top 10.
Leave a comment